InsideEVs published a recap of leaked info about the Bolt ahead of today's reveal. Here is an excerpt of the article (see link below to access full content, including screen shots).
NOTE : EV and More's Sylvain Juteau will be at GM's presentation tonight in Las Vegas. We will publish information and photos here on the EV and More Blog and also on our Facebook page. Share your questions in the comment section below and Sylvain will work hard to get some answers!
---
«Due to a flurry of embargo breaks, we now have access to the 2017 Chevrolet Bolt details that will be "officially" revealed later today.
In bullet point format, here's what General Motors will reveal at 4 PM EST today in regards to the 2017 Bolt:
9 hours to fully recharge on Level 2 (likely 6.6 kW or higher)
EPA-estimated range of 200 miles or more
Available in late 2016
Expected output of [about] 150 HP
[Approx.] 300 pound-feet of torque
0 to 60 MPH in [about] 7 seconds
Top speed of more than 90 MPH
DC fast charger will recharge car from 0 to 80% in 45 minutes (more than 50 kW?)
Price still claimed to be less than $30,000 after the $7,500 tax credit
2-inch touchscreen
Exterior structure is made of aluminium, carbon fiber and mineral magnesium
Battery tucked under floor
Seating for 5
4 USB ports, as well as the 4G LTE
[…]
Separately, the Detroit Free Press leaked out some drive notes:
"General Motors' first all-electric vehicle is not just a real car, it has surprising agility, a larger-than-expected interior and decent quick acceleration.

Those were my impressions after a brief drive with the Chevrolet Bolt in a large parking lot across from the Las Vegas Convention Center this afternoon.

[…]

With a maximum speed of slightly more than 90 miles per hour — I did not reach that in my modest trip — the Bolt works quite well in urban driving where maneuverability is crucial."
[…]
SOURCE : http://insideevs.com/2017-chevrolet-bolt-details-leak-ahead-todays-reveal/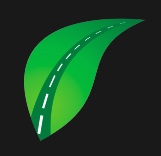 The EVandMore team keeps EV enthousiasts up to date on news in the world of electric vehicles and transportation electrification. We publish exclusivities, in-depth articles and fresh newsfrom many sources.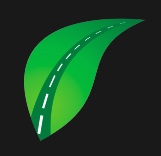 Latest posts by EVandMore (see all)