Posted by EVandMore
On 02/02/2016
0 Comments
Charging accessories, Charging Notice, EV Etiquette, Hang Tags, Public charging
Categories: Accessories
After months of development, we're finally offering a product that will facilitate the use and sharing of charging stations. EV and More's , Charging Notice is an effective way to inform another EV drivers until what time you need to charge. There's also a space to write your phone number to reach you if necessary.
We took into account the many comments of our readers. Thanks to all for sharing your ideas. The result is this reusable, weather resistant (plastic = less waste!), simple and bilingual (French and English) notice.
HOW TO USE THE CHARGING NOTICE
Hang EV and More's Charging Notice on the nozzle while charging to indicate to other users of the charging station when your session will end and to leave a PHONE NUMBER to reach you if someone is in urgent need of some electrons.
The notice is in English and French: place it on one side or the other as needed.
In the box "PLEASE, DO NOT UNPLUG BEFORE" indicate the end time of your charging session with a dry erase marker. In the "PHONE" box, enter your phone number. To avoid having to write your phone number every time, write this part with a permanent marker!
This Notice is perfect for level 1 or 2 charging (120V-240V). When fast charging, simply place the notice in the windshield, visible from the outside. Our Charging Notice works great with the Tesla nozzle too.
ORDER ONLINE OR COME SEE US AT THE STATION
When you order, you can choose from two options:
1 Charging Notice
1 Charging Notice + 1 Dry Erase Marker
Come see as at the Station or order online!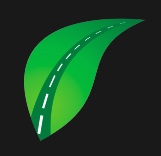 The EVandMore team keeps EV enthousiasts up to date on news in the world of electric vehicles and transportation electrification. We publish exclusivities, in-depth articles and fresh newsfrom many sources.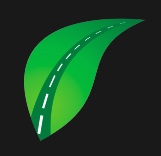 Latest posts by EVandMore (see all)