This is great news!
One of our partners, ChargeHub (charging station finder app), got an agreement with KIA Canada, valid until 31 December 2016.
Basically, when purchasing a new KIA Soul EV 2016 (all versions), you can get a discount of up to $3,500.
There was already a discount for a 240V charging station, but ONLY the Bosch product was eligible. Well as of today, the EVduty, made in Quebec, is now available with a $500 rebate. Considering the government rebate is $ 600 ($ 350 for the terminal and $ 250 for installation), the EVduty charging station is virtually FREE !
$500 rebate on an EVduty charging station when buying a new Kia Soul EV!
Moreover, ChargeHub has implemented a reference program (Tesla's program is contagious!). Participants may receive up to $100 when referencing a buyer and the buyer may receive between $50 and $100 when acquiring a KIA Soul EV.
A total of 200 vehicles are available, on a first come, first served basis!
All details here: SAVING PROGRAM ON SOUL EV (links to a page in French)
A great alternative to the LEAF
The Kia SOUL EV has many similarities with the LEAF: similar space and cargo capacity, very similar range, etc.
The Soul EV has a major asset: it has an ACTIVE cooling system for the battery (the LEAF has a passive system). Accordingly, the Soul EV's charging speed is much more efficient in Winter and during heat waves in Summer. In addition, battery life should longer.
As many of you already know, Nissan Canada refused to offer a group discount to over 3,000 very interested buyers! Yet Nissan USA did not hesitate to offer huge group discounts in the US with much less potential buyers!
We are therefore very pleased to know that at least one Canadian auto manufacturer is open for discussion! Thank you KIA Canada for listening … it's a good start!
Congrats' to Roch Lanthier and Richard Trudeau who helped reach out to KIA Canada and the dealers of the brand. They both are supported by nearly 600 members the Facebook group "Kia Soul EV-Quebec." An essential group for those who want to learn more about the electric Soul!
NOTE: This agreement only applies with 13 participating Kia dealers in Quebec. KIA Canada will consider expanding the program across Canada, depending on the program's success in La Belle Province.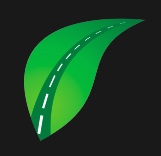 The EVandMore team keeps EV enthousiasts up to date on news in the world of electric vehicles and transportation electrification. We publish exclusivities, in-depth articles and fresh newsfrom many sources.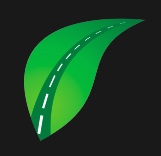 Latest posts by EVandMore (see all)