Highlights from Bill #104 :
SYSTEM OF CREDITS AND CHARGES
"This bill establishes a system of credits and charges applicable to the sale or lease in Québec, by motor vehicle manufacturers, of new motor vehicles as defined. The motor vehicle manufacturers concerned must accumulate a number of credits determined by regulation. The credits may be accumulated by selling or leasing new motor vehicles that are completely or partially electrically propelled or by acquiring credits from another motor vehicle manufacturer."
ELECTRIC VEHICLES
"A motor vehicle manufacturer may accumulate credits under section 3
(1) by selling or leasing, in Québec, new motor vehicles whose number, for each model year, is established according to the calculation method determined by government regulation and which meet the following conditions and any conditions the Government may determine by regulation:
(a) they must be completely or partially electrically propelled;
(b) the battery or cell that powers the electric motor used to propel the vehicle must be rechargeable from a source that is not on board the vehicle; and
(c) they must appear in the list drawn up under section 5;"
MONETARY ADMINISTRATIVE PENALTIES
"The Government or the Minister may, in a regulation made under this Act, specify that a failure to comply with the regulation may give rise to a monetary administrative penalty. The regulation may define the conditions for applying the penalty and set forth the amounts or the methods for determining them. The amounts may, in particular, vary according to the degree to which the standards have been infringed, without exceeding $2,000 in the case of a natural person and $10,000 in any other case."
TRANSITIONAL AND FINAL PROVISIONS
"The 2018 model year is the first one for which the obligation to accumulate credits under the first paragraph of section 3 applies and for which charges may be required under the second paragraph of section 8.
The date on which the Minister first establishes, under the first paragraph of section 8, the number is 1 June 2019."
Here is the bill #104 :
Source : m.assnat.qc.ca.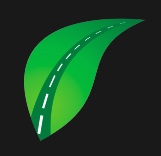 The EVandMore team keeps EV enthousiasts up to date on news in the world of electric vehicles and transportation electrification. We publish exclusivities, in-depth articles and fresh newsfrom many sources.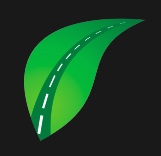 Latest posts by EVandMore (see all)