PHOTO : From left to right, the three co-owners Mario Bourgeois, Samuel Jeanson, and Hugo Jeanson
How many of you have shown up at a car dealership only to realize after just a few minutes, that you know a lot more about EVs than the salesperson?
Or, you go to a dealership but there are no electric vehicles on the lot … not even a "demo" for a test drive!
And this one, the "icing on the cake": the seller actually tries to turn you away from the electric model, and pushes you toward a gas model … for example, you want a Volt, but the salesperson tells you that the Chevy Cruze "is the same but half the price" !!
Redactor's note : Of course, we know that the Chevrolet Cruze is VERY different from the Volt!
This is one of the reasons why Tesla Motors refuses to do business with distributors or dealers. Elon Musk, Tesla's CEO, says they are in conflict of interest with gas cars. In addition, most sales consultants do not like selling electric cars because they have to "educate" the customer and the sales process is thus MUCH longer. And since car salespeople are paid on commission, time is money!
Fortunately though, there ARE some dealers who show a TRUE PASSION for electric cars!! They too have children and values and are aware that the more EVs are on the road, especially in QUEBEC, the better for Earth's "health".
So I present to you … THE RARE GEM: BOURGEOIS CHEVROLET in RAWDON (QC)!
Here are the reasons why this dealer is a "rare gem":
REASON #1
They currently [at the time of this article – September 2013] have 24 VOLTs in INVENTORY OR TRANSIT!! I challenge you to find another Chevrolet dealership who has as many VOLTs in the lot!! Since GM Canada offers a LIMITED allocation of VOLTs to each dealer, how do they have so many? Answer: they import from slightly use Volts (10 000 km, 15 000 km, 25 000 km) from the US!! For less than a new BASE VOLT, you can get a FULLY LOADED Volt (leather, Bose, navigation, etc.).
REASON #2
They passed my "killer question". You know that air dam that rubs whenever you pass over the slightest bump? I asked the dealer if I can have the shorter version and at what price. Well, Bourgeois Chevrolet passed the test, hands down! They not only knew of this "part", they even keep it in stock!! And they sell it for $ 60 (even though the MSRP is $ 90)! Their Volt specialist is also quite knowledgeable about the car's systems: they managed to install a backup camera (with the display that appears on the central display on the dashboard) as requested by a client. This requires a change in the car's software, which they managed brilliantly! So, if you wish to have a backup camera installed on a Volt that was not delivered with one? Bourgeois Chevrolet KNOWS how!
REASON #3
If you are interested in a VOLT, they will actually lend you one – and not just for a test drive but for a few days!! It's REALLY a good way to appreciate an electric car … it lets see if you can drive to work on a single charge, experience recharging at home, etc!!
REASON #4
The sales team get a SALARY pay and not just commissions on vehicles sold!! So there's no "pressure" and the salesperson will not try to sell you a gas vehicle since he-she has no financial incentive to do so.
REASON #5
If your Volt needs servicing, with Bourgeois, your courtesy lender will be a VOLT! YES YES, you read it right!! I remember my frustration when my Volt's battery needed servicing, and the dealer (not Bourgeois) lent me a big Cadillac with a 3.6-liter V6. Two DAYS with this beast cost me over $100 in GAS! I'm telling you now that my next car maintenance will be with Bourgeois Chevrolet!! Note: One of their employees lives in Trois-Rivieres, so he will bring me the courtesy VOLT, and bring later bring my VOLT back… Now, THAT's AWESOME !!!
REASON #6
33 VOLTs SOLD since the beginning of the year [2013]!! 245 VOLTs were registered in Quebec since January 1st, 2013. So Bourgeois Chevrolet alone sold 13.4% of all Volts sold in Quebec!! And many VOLTs sold, means that their mechanics know the model like the back of their pocket, right?
REASON #7
The shareholder's and company values: Samuel Jeanson's family has a farm with horses, a sugar bush, etc. They are aware that we must take care of the gifts nature offers!! The company has been in operation for 50 YEARS. Samuel and Hugo are the third generation of family associates!
For more information about the business: http://www.srbourgeois.com/en/
For those who purchased a VOLT with Bourgeois Chevrolet (I know several of our readers have), do not hesitate to share your experience in the comment section!
Message to the entire Chevrolet Bourgeois team, on behalf of the EVandMore community: Congratulations for your EV passion! Please keep up the good work. We hope that you will "contaminate" other dealers and that they will follow your lead!! 😉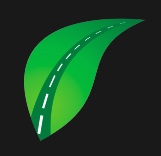 The EVandMore team keeps EV enthousiasts up to date on news in the world of electric vehicles and transportation electrification. We publish exclusivities, in-depth articles and fresh newsfrom many sources.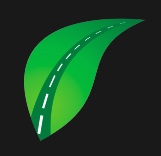 Latest posts by EVandMore (see all)