Posted by EVandMore
On 14/01/2016
0 Comments
Automotive News, Bourgeois Chevrolet
Automotive News took interest in Canada's top EV dealership, Bourgeois Chevrolet (Rawdon, Qc)! In the automotive media sector, Automotive News is tops and such coverage stems from Bourgeois Chevrolet's success in selling Volts, Spark EVs and soon… Bolts! Congratulations guys! Here's a summary of the article.
---
Volts fuel Chevy store's success
Samuel Jeanson, co-owner of Bourgeois Chevrolet, told Automotive News that it takes four times longer to sell a Chevrolet Volt than to sell a gas-powered car. But at Bourgeois Chevrolet, they stock as many Volts as possible, new and used. And… they sell every single one.
Last year (2015), Bourgeois Chevrolet sold a record 287 EVs: 192 new and 95 used. Add to that 43 presold 2017 Volts and 33 «reservations» for a Bolt!
The dealerships buyers scour auctions in Canada and the U.S. for used Volts and Sparks. They also buy unwanted new Volts from other dealerships.
"We bought a bunch of Spark EVs from California," he says. "We buy them from everywhere in North America. I always have 30 to 40 used Volts on my lot."
So of the 704 vehicles they sold in 2015, 40% were plug-in hybrids and EVs!
On the other hand, Jeanson understands why other dealers would rather to not sell EVs.
"The business case for EVs is not good for dealerships," he says. "They're more costly to maintain on the lot. It's a $40,000 vehicle compared to $20,000 for a Cruze. The owner of the dealership is not interested in paying interest on a higher-priced vehicle so there's no inventory. […]"
Plus, EV buyers ask many questions so closing a sale will take much longer. This is one of the reasons why at Bourgeois Chevrolet salespersons are paid salary – not commission on vehicles sold. So even if it takes longer to sell an EV, they take the time to answer questions or explain how a $40,000 Volt can be cheaper to own than a $20,000 Cruze and, they are paid for that work. The salesperson can demonstrate that the conventional car is more expensive than the Volt, especially if the owner empties the battery every on his or her commute.
"Because we're an hour from Montreal, people commute to Montreal. Everyone buying an EV is calculating how much they're going to save."
Bourgeois Chevrolet staffers know their EVs very well: 17 of the 30 employees own a Volt. Even those who don't own an EV are trained to know to be experts on the subject.
Another of Bourgeois strategies is the «extended test drive». They will actually let customers have a Volt for three or four days, free of charge. That way, they really see how the vehicle does on their daily commute and errands.
"It's the best marketing we could do," says Jeanson. "There are a lot of misconceptions but they realize they can do everything they want. At the end of the week, they just want one."
And even with gas prices going down, Jeanson says that Bourgeois keeps on selling more and more EVs!
SOURCE : http://www.autonews.com/article/20160111/RETAIL07/301119998/volts-fuel-
---
Bourgeois Chevrolet is an important partner at EV and More. At Bourgeois Chevrolet in Rawdon, when buying an electric vehicle, ask for your 300$ rebate on an EVduty charging station. Some conditions apply, link here to learn more.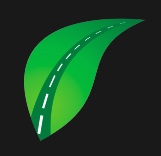 The EVandMore team keeps EV enthousiasts up to date on news in the world of electric vehicles and transportation electrification. We publish exclusivities, in-depth articles and fresh newsfrom many sources.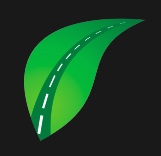 Latest posts by EVandMore (see all)