PHOTO : Souvenir from Branchez-Vous 2015.
Four times more fun for the fourth edition of Branchez-Vous 2016 with the event coming to Montreal, Gatineau, Quebec and Drummondville. It'll be a busy Spring for actors of transportation electrification! EV enthousiasts recognize Branchez-Vous as the best event to share their passion with a large public. EVandMore will of course be present in all four events!
MONTREAL : April 16-17
GATINEAU : May 7-8
QUEBEC REGION : May 28-29
DRUMMONDVILLE : June 18
Here's the article published this week by Branchez-Vous: 
---
BRANCHEZ-VOUS 2016 : the 4th edition coming to 4 cities of Quebec!
Montreal, Gatineau, Quebec, Drummondville
Montreal, February 1, 2016 – Plug-in vehicles are increasingly drawing the attention of more Quebec drivers. But adoption of these cars, with their new technologies, may be limited by lack of information. The opportunity to try a vehicle while talking with an actual owner provides information from an experienced source. It is primarily to facilitate such trials that Branchez-Vous was first organized in Montreal as early as 2012, when the modern electric vehicle market was barely two years in.
A complete experience
Beyond the vehicles, Branchez-Vous offers visitors the opportunity to discover a complete array of solutions related to transportation electrification with information booths on charging networks, home charging, environmental issues, insurance, maintenance and electric vehicle owners associations. Finally, participation of representatives from the automotive industry allows them to see the growing demand for plug-ins and to help answer questions from interested motorists. To provide a complete picture of the options available to consumers, the Branchez-Vous team makes it a point of honor to do everything possible to ensure each year the presence of all vehicles offered in Quebec.
A 4e edition, in 4 cities!
For the 2016 edition, Branchez-Vous has added 3 events to its program! In addition to Montreal on April 16 and 17, Branchez-Vous will also be held in Gatineau on May 7 and 8, in the Quebec City region on May 28 and 29, and in Drummondville on June 18. This 4th edition is supported by Hydro-Quebec, a Branchez-Vous partner since the first edition. The Quebec Association of Electric Vehicles (AVÉQ) contributes to the quality of the event by mobilizing volunteer owners, always happy and excited to share their experience.
Share your experience, become a Branchez-Vous volunteer!
http://benevoles-branchezvous.org/
A comprehensive website
The event's new website includes general information sections on plug-in vehicles, a list of plug-in models and, of course, information on this year's activities. The organizers also publish articles about plug-in vehicles in the news section.
Other upcoming announcements
More news about the events will be published in the coming weeks, including additional program information and partnership announcements. Many surprises are in the works!
Stay in the loop by following Branchez-Vous on Facebook!
https://www.facebook.com/evenementbranchezvous
The Innovative Vehicle Institute
Branchez-Vous is an initiative of the Innovative Vehicle Institute (IVI). As a college centre for technology transfer, the Innovative Vehicle Institute (IVI) has an educational mandate to transfer acquired knowledge and to inform several target markets to facilitate market penetration of electric vehicles. Many potential buyers are unable to obtain the necessary data to make an informed purchase. From this was born the idea of grouping professionals and experts of the field with users.
A busy weekend in the Quebec Region (28-29 May)!
Branchez-Vous' first visit in the Quebec City region will coincide with Ecosphere, an Environmental and Green Building Fair presenting over 150 information stands and 30 conferences on environmental and health subjects (at Espace 400th). Ecosphere is a unique opportunity to meet companies and organizations offering solutions for living in a healthier environment while reducing our carbon footprint.
---
Original publication : http://branchezvous.org/en/branchez-vous-2016-la-4e-edition-seclate-dans-4-villes-du-quebec-montreal-gatineau-quebec-et-drummondville/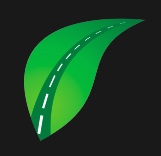 The EVandMore team keeps EV enthousiasts up to date on news in the world of electric vehicles and transportation electrification. We publish exclusivities, in-depth articles and fresh newsfrom many sources.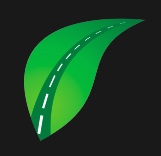 Latest posts by EVandMore (see all)