These days, unless you live "under a rock" as my mother would say, it is difficult to escape the media coverage surrounding the Energy East pipeline project.
Since I have been interested for many years in all aspects of issues related to energy and transportation, I am obviously following this file very closely.
So, it is in this perspective that I attended the first BAPE hearings on Monday, March 7 in Lévis (Quebec).
And it was like «Groundhog Day» [NDRL: the film].
Looking back to the past
Over the past 15 years I have many times heard promoters of all likes tell us, hand on heart and with assurance, how their project would create jobs and be economically beneficial… but also and especially how their project was URGENT and needed to move forward quickly for all kinds of reasons: economic, energetic, and even environmental.
That's why I want to remind you of some past projects in order to demonstrate why it feels like the same old movie is playing again.
2002 BAPE hearings on the Suroît power plant project.
André Caillé and senior management of Hydro-Québec evoked the "urgency" of going ahead with the construction of the Suroît natural gas power plant in Beauharnois. In the words of Hydro's CEO, if we do not build this plant, we face the risk of power shortages; we could actually end up in the dark.
In late 2003, Mr. Caillé even publicly asked Québec consumers to lower their thermostats during a cold spell to avoid a network crash. I learned later that this intervention was planned months earlier in a public relations campaign to create a sense of fear that could sway public opinion in favor of the Suroît project.
We all know that the plant was never built due to citizen opposition. But do you remember the reason given by then Minister of Natural Resources, Sam Hamad, when announcing the end of the Suroît project?
He said in all seriousness that since Summer 2004 was wet, the hydroelectric reservoirs were full and thus the construction of the Suroît plant was no longer necessary.
However, it takes YEARS to fill those reservoirs.
You can't make this stuff up.
2003 BAPE hearings on the Bécancour plant project
As part of the BAPE hearings on the Bécancour natural gas power plant, Robert Tessier, Gaz Métro's CEO of the time, came out publicly to say that not building this plant "would be an economic disaster for Quebec".
Again, as we all know, the natural gas plant, privately owned by none other than TransCanada, was built in the end … and it is an economic disaster for Quebec.
After operating the plant for less than 18 months, Hydro-Québec management came to the conclusion that energy surpluses were such that it would cost less to keep the plant closed.
Result: by 2020 we will have paid TransCanada over $2 billion to keep the plant closed.
Today, the same Robert Tessier is president of the Caisse de Depot et Placements du Québec's board, our "community nest egg".
2006: BAPE hearings on the Rabaska LNG port terminal
During the BAPE hearings on the proposed Rabaska LNG terminal, the promoter said "accessible natural gas reserves of the sedimentary basin in Western Canada are in decline and likely to be exhausted within 9 to 10 years", (which brings us to 2016). This assertion was accepted by the BAPE commissioners without any independent analysis on energy projections other than the promoter's.
The commissioners therefore said yes to the project, because it was needed to "ensure energy security for Quebec."
The sharp drop in natural gas prices, directly linked to the arrival on the North American market of massive amounts of shale gas, demonstrates that 10 years later, North America is swimming in natural gas surpluses.
2008: Gentilly 2 refurbishment "necessary to stabilize the network"
In 2008, the CEO of Hydro-Québec announced that they would go ahead with the refurbishment of the Gentilly 2 nuclear plant. According to his own words, the extension of the useful life of this plant was necessary "to stabilize Hydro-Quebec's grid."
The estimated cost of this refurbishment was then $ 1.9 billion.
In 2012, when we decided to end the project, the latest assessment on the costs of repairs had soared to $ 4.3 billion.
Today, the plant is closed … and the network remains stable.
2010: First BAPE hearings on shale gas
In 2010, shale gas promoter, president of the Association of Oil and Gas of Quebec, a certain André Caillé, said that shale gas was an extraordinary business opportunity that would generate no less that 7 500 to 15 000 jobs. A study by Secor rather evoked 5 000 jobs, the majority of which would be indirect.
However, an independent analysis by economist Pierre-André Julien says this about the potential job creation: "At most, we can speak of less than 3 000 jobs in the best possible scenario, yet this is still more than 14 times the number of jobs created by the same holding of 6 500 wells in the State of New York … "
In 2014, during the deposition of the BAPE's second report on shale gas (as there may well be two BAPE hearings on Energy East), arguments on the economic viability of the operation are taken apart. The report states that the operation could not be profitable in the first 25 years of exploitation. The costs of this industry would exceed the royalties paid to the Quebec government.
2016: BAPE hearing on Energy East
You may now understand why I feel like it's Groundhog Day all over again when listening to the claims of East Energy project developers saying that Canada's economic future is at stake, that this pipeline is a necessity and other such assertions, without even bothering to back their words on independent and credible studies …
And as with the Rabaska LNG project, we are witnessing a sharp drop in oil prices that is likely to last.
Those like myself who closely monitor energy and transportation, know that the arrival of new technologies for intelligent, electric and autonomous transportation will shake the energy industry to such an extent that it is likely that in a few years, the Energy East pipeline will be as "essential" as an 8 track cassette is in 2016.
This article is a translation of «Energie Est : Le jour de la marmotte»
Translated by Louise Levesque for EVandMore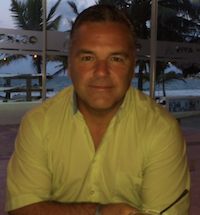 First columnist specializing in green vehicles in Canada, Daniel Breton is now a blogger and a consultant on energy, environment and transportation electrification. His political career as a deputy in National Assembly of Quebec and as Minister of Sustainable Development, Environment, Wildlife and Parks was marked by his dedication to the environment. As parliamentarian assistant to the Premier of Quebec, he was responsible for the Transportation Electrification Strategy. Daniel was a renowned columnist on many platforms (newspapers, television and websites) and has lectured on energy and green transportation. He was also a guest lecturer in Bangladesh for the Copenhagen Summit, the founding president of 'Maîtres chez nous-21e siècle' (MCN21) and the coordinator and spokesperson for the Quebec-Vert-Kyoto Coalition.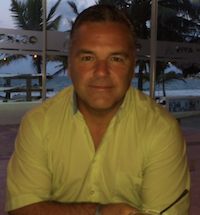 Latest posts by Daniel Breton (see all)