Posted by EVandMore
On 05/01/2016
1 Comments
CES, Faraday Future, FFZERO1
Categories: Electric Vehicles
We watched the Faraday Future presentation last night at CES via web… We are surprised. And a bit underwhelmed. Here are a few notes.
Many things said, we already knew:
The team composed of high profile people from Apple, BMW, Tesla, GM, NASA and more.
An alliance with LeTv.
A factory to be built soon in Nevada (breaking ground within the next month).
Some things were just a repetition of the recent marketing banter around FF:
FF will redefine the nature of mobility.
FF will move very fast.
One interesting new thing:
Variable platform architecture: build a base structure first then adapt variations for battery size, motor options and vehicle size and forms.
In the end, a concept car was unveiled. And this is where we were thrown off. A one place race car: the FFZERO1. Like all concepts, it is cool. The «aerotunnels» under the car are intriguing. And the NASA-inspired driver's seat, set at a 45 degree angle, with oxygen and water is surely very high tech. The smart phone integrated in the steering and the augmented reality projected ahead are also very geeky indeed. They even mentioned that they designed a helmet. Good for them. But what about «reinventing mobility»? Not much of that going on last night.
Actually, we didn't really need to see a physical car. And even less so, a concept car. Especially not a concept race car. We were all hyped up about connectivity, autonomous vehicles and new ownership models. And we got a concept race car.
FF says it is more like a tech company rather than a traditional automotive company. Well, they sure used traditional automotive communication tactics last night.
Seems like redefining mobility will come later. From Faraday Future or from another. But it will come. The race is on and for now, Tesla still leads the way.
VIDEOS
FF's Variable Platform Architecture
FFZERO1 Concept
Faraday Future FFZERO1 Concept – 1,000-hp hello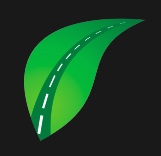 The EVandMore team keeps EV enthousiasts up to date on news in the world of electric vehicles and transportation electrification. We publish exclusivities, in-depth articles and fresh newsfrom many sources.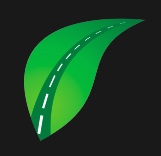 Latest posts by EVandMore (see all)