This week, Wired magazine published a very interesting and well written article about electric cars and more specifically about GM. It's a long read but very much worth the effort for anyone in the least interested in EVs and the automotive industry. Here, EV and More has selected excerpts and summarized parts of the article. Follow the link below to access the full article. The article and wonderful photography appears in the February 2016 issue of Wired.
---
How GM Beat Tesla to the First True Mass-Market Electric Car : a summary and excerpts from an article by Alex Davies (Associate editor for Wired).
The author begins by describing his visit at General Motors' Warren Technical Center, outside Detroit. This facility is the largest automotive battery lab in North America. It has changed very much since the days of testing loud V-8 engines…
«[…] Today, though, this former engine testing facility […]  is almost dead silent. From one end to the other—across a space roughly the size of two soccer fields—the room is blanketed with the low-frequency hum of cooling fans, interrupted only by the occasional clack of a keyboard[…].»
He describes large boxes that look like walk-in-freezers; climate simulators actually. Larry Nitz, chief of electrification at General Motors, explains
«Battery chemistry is fiendishly sensitive to temperature and humidity and electric cars have to hold up in every kind of weather. So inside each chamber, GM has created a virtual Yukon winter or Florida summer or Arizona spring. The enclosed batteries, […] 1,000-pound behemoths built to power an entire car, are hooked up to testing equipment that charges and discharges them in patterns designed to mimic the ways people drive in cities, in the suburbs, and on the highway. The tests run 24 hours a day and in silence, generating terabytes of data.» 
Then they get to the object of interest: the Bolt's battery pack…
«Near the end of the room, he finally stops us in front of a large industrial dolly. Sitting on top is a smooth black alien-looking thing, about the size and shape of a very thick rectangular kitchen tabletop. It's 3 feet wide and 6 feet long and has dozens of plastic-tipped, copper-colored wires protruding from its surface in a sprawling mess of metallic spaghetti.»
The article then takes a short, eloquent detour on EV development and markets;
– EVs have been around for two decades.
– The first models weren't pleasing to the eye but today's Tesla Model S is generally described as the coolest car in the world.
– Range was a problem in early EV days and still is because the only EV that has adequate range costs too much for the average buyer (Tesla) and affordable models will still only give you about 80 miles before you need to recharge.
«A 2013 study by the California Center for Sustainable Energy found that only 9 percent of consumers said they would be satisfied with an electric car that can go 100 miles on a charge. Increase that range to 200 miles, though, and 70 percent of potential drivers said they'd be satisfied.»

«Tesla CEO Elon Musk has called 200 miles the "minimum threshold" for broad public adoption of electric cars. Offer that kind of range at a price that's affordable to the average consumer and the potential market for electrics suddenly looks a whole lot bigger. Get there first and that new market could be all yours.»
Thus automakers are gearing up to offer an electric car with about 200 miles of range. And they need to sell it at the average cost of a new car in America: about 33 000$. They also hope to get there before Tesla. But Elon Musk has announced Tesla would unveil its Model 3 in 2016, to be sold at about 35 000$ as of 2017…
«In short, the electric car business has taken the form of an old-fashioned race for a prize—a race in very soft sand. There's no Moore's law for batteries, which are chemical not digital. Cell development is all slow, arduous trial and error. When your goal is to drive energy efficiency up while driving costs down on a mass industrial scale, there aren't many shortcuts or late-night inspirations to be had. But now it looks pretty clear who the winner will be. And it ain't Tesla.» 

«General Motors first unveiled the Chevy Bolt as a concept car in January 2015, billing it as a vehicle that would offer 200 miles of range for just $30,000 (after a $7,500 federal tax credit). Barring any unforeseen delays, the first Bolts will roll off the production line at GM's Orion Assembly facility in Michigan by the end of 2016. As Pam Fletcher, GM's executive chief engineer for electric vehicles, recently put it to me with a confident grin: "Who wants to be second?"» 
The article then turns to GM's history and how unlikely it is that this company could be the leader in such a race…
– It's a huge company and making changes in such an infrastructure is a herculean task.
– GM went bankrupt just seven years ago.
– While Toyota was winning points with its Prius, GM was churning out Hummers.
– And GM… killed the electric car. More than once!
Readers then revisit 100 years of GM's ups and downs, the rise of Toyota and the arrival of Tesla. Then we recall how and why Bob Lutz brought in the Chevy Volt and what a tremendous task it was…
«Nearly everything changes when you opt for a fundamentally different power train, so GM's greatest advantage—more than a century of experience building cars—was all but moot. Car structure was different, since they were building around a battery, not an engine. The brakes, steering, and air conditioner were powered differently. New systems, from electromagnetics for the motors to onboard and off-board charging, each came with its own learning curve. The engineers didn't have established tests to follow. Just turning on the car required finding the perfect sequence of electrical signals from more than a dozen modules. "Oh my God, it took us forever to get the first Volt to start," Fletcher says.»
Developing the Volt presented many challenges. But during those years, the US economy fell apart (2008) and brought GM down with it. Still, the Volt was deemed by Obama as a sign that GM could adapt and should be saved. And so it was. And so the Volt came to market in December 2010.
«But the real significance of the Volt was that it gave GM a brand-new manufacturing and engineering platform for electric vehicles, where it had had none before. "Once you make the leap, and you have a big battery, and you have electric motors," Posawatz says, "you've done all the hard stuff." And then you might just see an opportunity to gun for the finish line.»
Another section of Wired's article, also quite interesting, sheds light on GM's CEO Mary Barra.
– She started a GM when she was 18.
– Her father was a GM lifer.
– She oversaw GM's electrification efforts for three years.
– She was there when work on the Bolt started.
And then the article goes through the fascinating decisional steps of design and technical engineering of the Bolt.  
«And so the design team set to work devising a car that would appeal to consumers well beyond the ecowarrior, early-adopter demographic. Some flashy ideas were thrown out early on: A carbon fiber body? Lightweight but too expensive at this price point. Suicide doors? Eye-catching, but they added mass without functional benefits. Capped wheels? Good for aerodynamics, but they signaled something science projecty. "It's got to look like a serious car," design lead Stuart Norris says. The team delivered as spacious an interior as possible, with upright glass to make the relatively small car feel more substantial and a raised driving position for a commanding view of the road.» 

«Meanwhile, the technical folks set about making Norris' design go 200 miles on a charge. At their most basic, batteries are made of powders, the morphology of which—grain size, distribution, how they're bound together—is key to the power and energy of each cell. LG, General Motors' battery provider, had cooked up a noticeably improved cell that retained energy capacity particularly well when it got hot, as lithium-ion batteries tend to. That meant Chevy could use a smaller cooling system and stick more cells in the battery pack for more range. LG also improved the battery's conductivity, so the ions flowed faster, translating to quicker acceleration (the Bolt can go from 0 to 60 in seven seconds).» 

«As soon as the battery was ready, engineers at GM's Michigan proving ground hacked together a bastard car using the front half of a Chevy Sonic and the rear of a Buick Encore. They called it the Soncore and fitted it with the Bolt battery pack and motor, using the Franken-vehicle to make sure the propulsion system worked. […]»
Finally, the author goes for a test drive with Josh Tavel, the Bolt's chief engineer and shares what he learns and what he thought of the experience.
«Overall, being inside the Bolt feels a little like flying in economy class on a brand-new, state-of-the-art plane. You've got a screen, an outlet to plug in your phone, enough legroom, and some sleek appointments. It's not first class, but it doesn't rub your nose in that fact the way some economy cabins (and some GM cars) do.» 
As GM prepares to produce and market the Bolt, the rest of the automotive industry now seems to have some catching up to do. Nissan will want to push its LEAF a little further and Volkswagen still has a few years before anything significant can come through. Tesla, notoriously behind in its production targets, will most likely double paddle to deliver its Model 3 on schedule. Most other manufacturers for now either have opted for another technology (hydrogen) or for making bad compliance cars that they would rather not sell because they are not profitable.
«But the math of electric vehicles may begin to change with a mass-market EV like the Bolt, whose sales numbers could be in a different league. Barra wouldn't disclose a sales goal—Chevy got pretty burned after missing its announced target for the Volt. Kelley Blue Book senior analyst Karl Brauer says that anything more than 50,000 units a year would be a huge coup. A number like that would make the Bolt the best-selling pure electric ever, ahead of Tesla and leagues ahead of Nissan's Leaf and BMW's new and funky i3.»
Finally, the article cites GM looking forward: the next five to ten years will be disruptive. Better batteries and charging infrastructure. Cleaner ways to produce electricity. Connected fleets, autonomous cars, sharing services, and new car «ownership» models.
«[These changes] all feel strange coming from GM because, for all the changes of the past decade and despite the use of words like disruption and mobility, it's no Silicon Valley outfit. The men and women who built the Bolt are pure Detroit. Mary Barra, Tony Posawatz, and Larry Nitz are all GM lifers. As a kid, Pam Fletcher built engines for race cars with her father. Josh Tavel raced motocross before getting into stock cars as both a driver and an engineer. He practically sweats gasoline. And yet he led the engineering team that could bring electric driving into the mainstream.» 
Again, EV and More invites you to take the time to read the whole article here:
How GM Beat Tesla to the First True Mass-Market Electric Car
Associate editor Alex Davies (@adavies47) writes about the future of transportation for WIRED.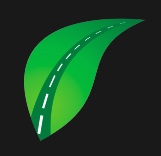 The EVandMore team keeps EV enthousiasts up to date on news in the world of electric vehicles and transportation electrification. We publish exclusivities, in-depth articles and fresh newsfrom many sources.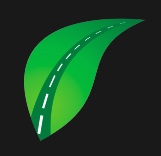 Latest posts by EVandMore (see all)