Posted by EVandMore
On 21/03/2016
0 Comments
Tesla Model 3, Tesla Model III, Tesla Motors
Categories: Telsa Model 3, Tesla Motors
Tesla recently published new information on how to reserve your Model 3! If you want to optimize your rank in the list and get THE car you've been waiting for, read the instructions carfully.
And remember : $1ooo CAD is the amount you need to secure your reservation.
IMPORTANT : For the Tesla store in Montreal (rue Ferrier), no reservations will be registered before 1:00 PM (March 31st). Systems will not allow for reservations before that time. You may arrive earlier, in the morning, but you will NOT be able to reserve before 1:00 PM. Finally, it is important to know that you must be PHYSICALLY IN THE STORE at the specified time (or after) to reserve your Model 3 on March 31st. 
Here is the message published by Tesla Motors (blog).
---
Reserving your Model 3
…
Reservations for Model 3 begin on March 31st worldwide. Reservation amounts in each currency can be found here. There are two ways to make a reservation. The first, which will allow you to get a better spot in the queue, is to visit your local Tesla store when it opens on March 31st. Find your closest Tesla store here. The second is to make a reservation online at Tesla.com when the live unveil starts at 8:30pm PT.
In order to be as fair as possible, there will be a different queue for each region. And as a thank you to our current owners, existing customers will get priority in each region, meaning that the fastest way to buy a Model 3 is to buy a Model S or Model X.
Model 3 production is scheduled to begin in late 2017. When production begins, we will begin deliveries in North America starting on the West Coast, moving east. As we continue to ramp production, we will begin deliveries in Europe, APAC and right-hand drive markets. It is not possible to ship to all regions simultaneously because regulators in each part of the world have slightly different production requirements. Staggering deliveries in this way also allows us to provide the best possible customer experience.
We recognize that everyone wants to get their Model 3 as quickly as possible. Our overarching goal is to maximize total customer happiness within the bounds of what is physically possible.
Tune in to the Model 3 unveil on March 31st at 8:30pm PT on Tesla.com. We can't wait to show you what we've been working on.
Go to the original publication  : Tesla Motors.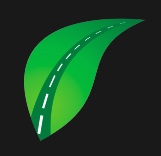 The EVandMore team keeps EV enthousiasts up to date on news in the world of electric vehicles and transportation electrification. We publish exclusivities, in-depth articles and fresh newsfrom many sources.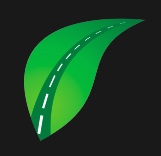 Latest posts by EVandMore (see all)