Photo: Hugo Jeanson from Bourgeois Chevrolet handing out the Cadillac ELR keys to Yannick Gagné from the Musi-Café.
On Saturday, December 12, 2015, two public charging stations at the Musi-Café in Lac-Megantic were inaugurated. This activity was especially important for us and all participants because of the horribly tragic train derailment that took place two years ago, blowing the heart of Lac-Mégantic apart and taking the lives of 47 people, many of whom were at the Musi-Café at the time of the accident.
The EV community has since cumulated several gestures in support of Lac-Mégantic :
Eco Route Quebec donated a CS-40 charging station;
Marcel Pagé Electrician and the AVEQ also offered a CS-40 charging station;
Roulez Electrique (EV and More's French counterpart) offered a CS-90 charging station to the city of Lac-Mégantic;
Ford gave the city a CMAX Energi: the Director of the Environment Department thus drives a plug-in vehicle;
Last summer Elmec (maker of the EVduty charging stations), Bessette Insurance, EEKO Rental and Roulez Electrique joined together to offer the city a Tesla Model S for six months.
Most recently, and the reason for last Saturday's activity, gestures were aimed specifically at the Musi-Café, rebuilt and operating again;
Roulez Electrique and Elmec added an EVduty charging station (L2) for the Musi-Café;
And Roulez Electrique helped the Musi-Café get an 80 amp Tesla charging station as well a grant (1500$ USD) from Tesla Motors to help with the installation cost.
Thanks to all the EV drivers who came to Lac-Megantic to attend the activity. Big thanks to Bourgeois Chevrolet for their contribution to this event. Thanks also to Elmec who installed a temporary quick charging station in Saint-Gerard (Weedon) at the intersection of Routes 112 and 161. It was the perfect location to ensure that 100% electric vehicles could make the journey to Lac Megantic with no worries about range. This service was made possible through collaboration from the Fromagerie P'tit Plaisir. The owner of the cheese dairy enjoyed the experience so much that he's thinking about having a quick charge station installed permanently! To be continued!!!
Jean-Guy Cloutier, Mayor of the City of Lac-Mégantic and Pierre Mercier, district councilor welcomed the initiative and said that projects (for other charging infrastructures) will be reviewed shortly. Yannick Gagné, President of Musi-Café also addressed the group which included residents of Lac-Mégantic. Hugo and Samuel Jeanson of Bourgeois Chevrolet were there in addition to many other EV enthousiasts. The Musi-Café's parking lot was occupied by many plug-in vehicles that day, including multiple VOLT (gen1 et gen2), at least two BMW i3, several Tesla Model S, a Cadillac ELR (provided by Bourgeois) and a Spark EV.
THANK YOU all, each and everyone. It was a beautiful day and a beautiful evening!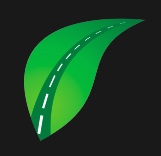 The EVandMore team keeps EV enthousiasts up to date on news in the world of electric vehicles and transportation electrification. We publish exclusivities, in-depth articles and fresh newsfrom many sources.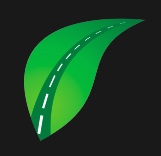 Latest posts by EVandMore (see all)