Last – rainy and misty – December 3rd , 2015, was the official opening of the South Burlington (Vermont) Supercharger! Personally, I think this spot was long overdue because it greatly facilitates my trips to the United States … allowing me to go to Florida even easier!
Let's just say that leaving from Trois-Rivieres (Quebec) to recharge in the almost permanently traffic ridden heart of Montreal (Tesla Ferrier near Decarie), is not an ideal way to start a trip! With a Supercharger now in South Burlington, I can first go to the Supercharger in Drummondville (Quebec) and then make a direct cut from there to South Burlington and then Albany (NY). I bet that Tesla owners from the whole eastern half of the province of Quebec will choose the same route!
The new Supercharger is located at the "Healthy Living Market and Cafe", located at 222 Dorset Street, near Highway 89. The supermarket is UNIQUE, a place worth discovering at least once: local and diverse food and a high-end cafeteria-style restaurant. It's good to know that two level 2 charging stations are also available (they are tree-shaped and powered by solar panels!).
The inauguration was masterfully organized by Tesla … The New York team was on site and offering test drives (with 2 Tesla S P90D Ludicrous and more!). It was a pleasure for me to meet again with Will Nicholas and, of course, my friend Mark Walker, owner of an eGolf who had traveled to Montreal in April 2015 to participate in the Branchez-Vous event. The media, including local TV station WCAX were covering the event : watch the story in the link below… ''yours truly'' even makes an appearance!
WCAX.COM: Tesla adds electric car charging stations in South Burlington
A new Business model for Tesla Motors
In 2013 and 2014, when installing the first Superchargers, Tesla was having some trouble finding sites, even if ALL project costs (construction, maintenance and electricity) were covered by the company. Back then EV owners were seen as aliens and charging stations as useless.
In 2015, this is no longer the case … Tesla Superchargers are now SEXY! Many business and location owners are now lining up to get in on the action!
Now, Tesla is asking interested parties to contribute financially. In the case of the Healthy Living Market and Cafe, the business owner will foot part of the electricity bill for the chargers. This is good news to me because site owners are the first to benefit from the patronage of EV drivers passing by for a recharge. This type of partnership will enable Tesla to install even more Supechargers with the same invested capital!
Congrats to the young and dynamic owner of this supermarket, Eli Lesser-Goldsmith, who believes that the present and the future is in electric transportation!
If this article (or another of my articles) helped convince you to purchase a Tesla Model S, take advantage of Telsa's referral program to get a rebate! Hurry! The program ends December 31st, 2015! See links below for more information.
My Tesla Link : TS.LA/SYLVAIN3692
More details here: GET 1,550$ discount on a TESLA!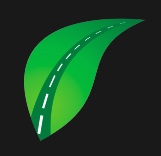 The EVandMore team keeps EV enthousiasts up to date on news in the world of electric vehicles and transportation electrification. We publish exclusivities, in-depth articles and fresh newsfrom many sources.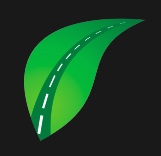 Latest posts by EVandMore (see all)