Photo: Roulezelectrique.com's (sister blog) Ford Focus EV charging at a level 2 station of the Electric Circuit
Who still says that public charging stations are hardly ever used ? Well, in 2015, the Electric Circuit public network was pretty busy with about 46 500 charges at different stations across the province of Quebec. Not too shabby, hey! Compared to the year before, the number of charges per month has more than doubled!
This is great news and shows that EV adoption is growing strong in Quebec. Here's a press release from the Electric Circuit about last years results for the public network :
---
Nearly 50,000 charges carried out at Electric Circuit charging stations
The Electric Circuit witnessed exceptional growth in 2015 with exactly 46,465 charges carried out at its charging stations throughout the year. This success confirms its leadership within the North American public charging station networks.
In a single year, the number of monthly charges on the system has more than doubled, from just nearly 2,600 to over 6,300.
"We are delighted to see the road we've travelled this year: more and more plug-in electric vehicle owners now have an Electric Circuit card. The Electric Circuit's growing popularity among these car owners more than justifies its purpose and encourages us to continue expanding the network to meet their needs," said France Lampron, Director – Transportation Electrification at Hydro-Québec, on behalf of the Electric Circuit's founding partners.
A rapidly expanding network
Throughout the year, the charging service for electric vehicle owners was improved by adding 217 new 240-V stations and 21 new 400-V fast-charge stations. The Electric Circuit now has a total of 577 charging stations  in operation, including 29 fast-charge stations, throughout 16 regions of Québec.
The network also welcomed close to 3,000 new members in 2015, bringing the total to 6,500, which means that 80% of electric vehicle drivers in Québec have Electric Circuit cards.
In 2015, some forty new partners joined the Electric Circuit. The network can now count on 131 visionary companies, institutions and municipalities who demonstrated their strong commitment by purchasing and installing charging stations. By paying for the charging stations and assuming the installation costs, the Electric Circuit partners support transportation electrification in Québec.
A greatly appreciated service
In a November user satisfaction survey, some 93% of the 1,004 users said they were satisfied or very satisfied, up 12% from 2014.
About the Electric Circuit
The Electric Circuit is the largest public charging network in Québec. It is a major initiative in the implementation of the infrastructure required to support the adoption of plug-in electric vehicles in Québec. The network comprises over 575 public charging stations, including 29 fast-charge stations, operating across 16 Québec regions. Since its launch in March 2012, 131 private and institutional partners have joined the Electric Circuit, and the network now has over 6,500 members.
Electric Circuit users have access to a 24/7 telephone help line run by CAA-Québec, as well as a charging station locator service. The Electric Circuit Web site theelectriccircuit.com and the mobile app for iOS and Android are updated as new stations are commissioned. The Electric Circuit card also allows users to access VERnetwork's 150 Québec charging stations.
SOURCE: http://news.hydroquebec.com/en/press-releases/954/nearly-50-000-charges-carried-out-at-electric-circuit-charging-stations/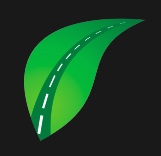 The EVandMore team keeps EV enthousiasts up to date on news in the world of electric vehicles and transportation electrification. We publish exclusivities, in-depth articles and fresh newsfrom many sources.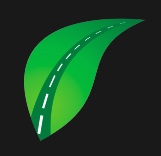 Latest posts by EVandMore (see all)