The Ontario government announced its "new, modernized" Electric Vehicle Incentive Program today. The government claims that with this program, Ontario is making EVs more affordable.
The discount will now be of up to $14,000 for some EVs. This would be the case for future Bolt, for example, which is a middle class vehicle and has a higher battery capacity (additional $3,000 discount) and five seats (additional $1,000 discount). This will make the Chevy Bolt even more attractive and affordable.
On the other hand, for a Tesla meeting the same criteria as the Bolt (and more) as for battery capacity and number of passengers, the fact that it sells for over $75,000 changes everything! Indeed, for cars priced between $75,000 and $150,000, the discount is limited to $3,000.
This may have a disastrous effect on Tesla sales in Ontario. The capped incentive in addition to the effect of a weak Canadian dollar on the cost of a Tesla, potential luxury car buyers may unfortunately move towards other high-end gas-powered vehicles!
According to CTVNews, the new rules are retroactive to January 1st 2016.
Will the Quebec government follow suit?
Here is the Ontario's News release :
---
Ontario Making Electric Vehicles More Affordable
Incentive Program Will Help Reduce Greenhouse Gas Pollution
Office of the PremierOntario is putting its new Climate Change Strategy into action by introducing a new, modernized Electric Vehicle Incentive Program that will help reduce greenhouse gas pollution and make it easier for Ontarians to switch to an electric vehicle (EV).
Premier Kathleen Wynne made the announcement today at WaterPark Place in Toronto. Helping Ontarians shift to low- or zero-emissions vehicles is vital to achieving Ontario's greenhouse gas pollution reduction target of 80 per cent below 1990 levels by 2050.The province's first Electric Vehicle Incentive Program was launched in 2010. Through this program, incentives were provided for the purchase of 4,800 electric vehicles and about 1,100 home chargers. The new, modernized program will:
Increase the current incentive range for EVs from $5,000 – $8,500 to $6,000 – $10,000
Provide an opportunity to receive an additional $3,000 incentive for vehicles with larger battery capacities
Provide an additional $1,000 incentive for vehicles with five or more seats
Continue to provide incentives linked to battery capacity of more than 5 kilowatt-hours
Cap incentives for vehicles priced between $75,000 and $150,000 at $3,000
Provide up to $1,000 for the purchase and installation of chargers for home and business use.
Today's initiative builds on the December 2015 announcement that an additional $20 million from Ontario's Green Investment Fund will go toward creating a network of fast-charging public EV charging stations to support city-to-city and in-city EV travel across the province. Ontario's Green Investment Fund is a $325-million down payment on the province's cap and trade program to strengthen the economy, create jobs and reduce greenhouse gas emissions.Fighting climate change while supporting economic growth, efficiency and productivity is part of the government's plan to build Ontario up and deliver on its number-one priority to grow the economy and create jobs. The four-part plan includes investing in people's talents and skills, making the largest investment in public infrastructure in the province's history, creating a dynamic, supportive environment where business thrives and building a secure retirement savings plan.
Quick Facts
Transportation in Ontario is the single-largest emitting sector in our economy. Greenhouse gases from cars account for more emissions than those from industries such as iron, steel, cement and chemicals combined.
Currently, there are about 5,800 EVs in the province.
Background Information
Additional Resources
SOURCE: news.ontario.ca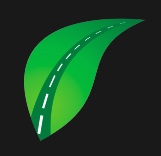 The EVandMore team keeps EV enthousiasts up to date on news in the world of electric vehicles and transportation electrification. We publish exclusivities, in-depth articles and fresh newsfrom many sources.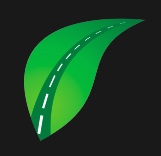 Latest posts by EVandMore (see all)