The car that I recognized as the safest in the world is about to lose this beautiful reputation.
The Autopilot case is doing more harm than good to your small Californian brand. In my book and in that of many experts, the system is not sufficiently developed to remain as currently implemented. Without my intervention in at least a dozen occasions, I would not be here today to tell you what I think of the system.
I mainly use it on the highway in the Eastern Townships and several anomalies demanded my quick response.
Thus, when there multiple vehicles in my environment (a car and two trucks for example), my Tesla brakes energetically and Autopilot disengages. If, unfortunately, someone is following you, there is more risk of being hit from behind. I also experienced occasions when the car was dangerously close the truck I was in the process of passing or sharp turns where the car veered toward the ditch. In short, I do not feel comfortable with your autonomous driving.
What seems inappropriate to me is seeing a company like Tesla, the number one electric car specialist, putting time into what I consider for now as a gimmick, possibly a fatal one. I bought my Tesla to be part of those who care for the environment, not to join a league of gadget fans.
Give me range Mr. Musk, not gewgaws (call me, I'll tell you what it means) that are flashy but also deadly.
– Jacques Duval
---
This article is a translation of «Lettre ouverte à Mr Musk».
Translated by Louise Lévesque.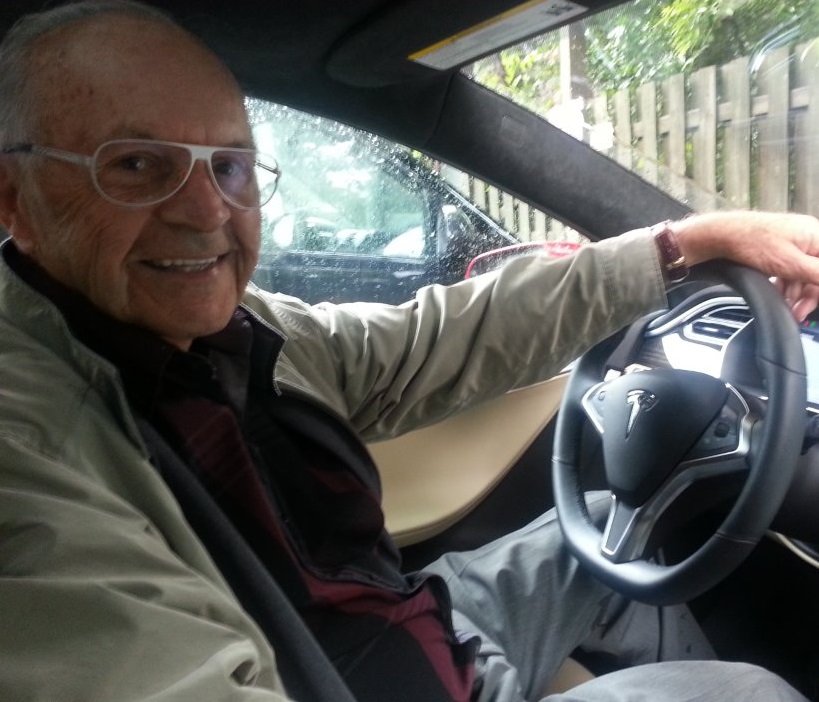 Jacques Duval (born on June 21, 1934 in Lévis, Quebec) is a journalist, columnist and former Quebec automobile racing driver. In 1952, he made his debut as a radio speaker at a Quebec radio station, and subsequently at a station in Verdun. He is best known as the founder of the 'Guide de l'auto' (Car Guide), of which he was editor in chief from 1967 to 2003.

Today, Jacques Duval has twice proven his conviction in electric vehicles: he is indeed the owner of a TESLA MODEL S P85 and a CHEVY VOLT.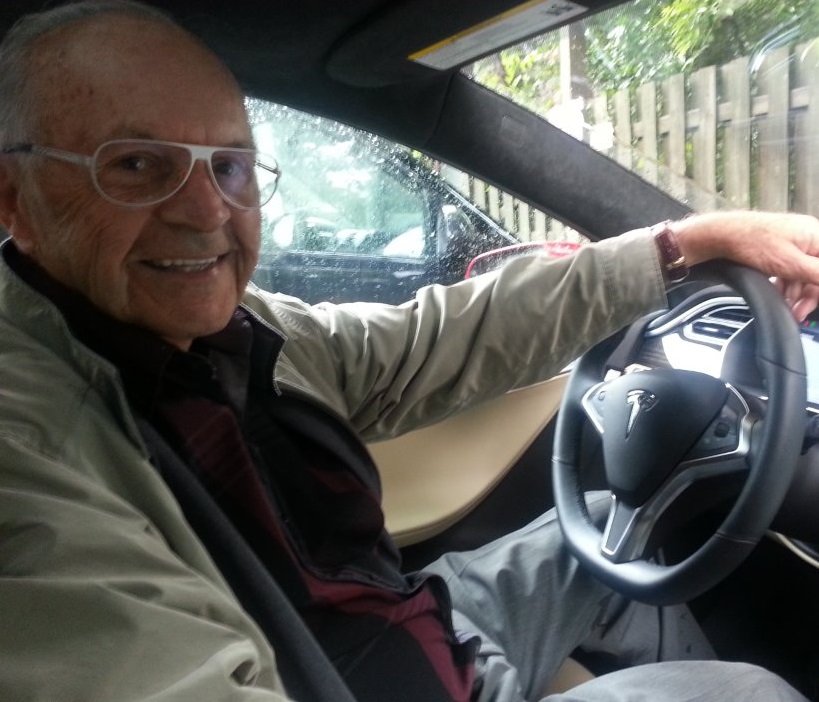 Latest posts by Jacques Duval (see all)