Posted by Pierre Langlois
On 26/07/2016
0 Comments
Climeworks, GHG, global warming, Pierre Langlois, Sunfire, synthetic fuels
Recently, a contact shared with me his concerns that the electrification of transportation might be a process too slow since global warming and pollution require vigorous action in the next 15 years. He argued that perhaps we should think of using existing vehicles and operate with liquid synthetic fuels made from air and water using renewable energy. I told him we had to evaluate the energy efficiency of the processes and also the costs, which I do in this article. 
Audi and the e-diesel from Sunfire 
Last year, automobile manufacturer Audi announced it was working on a new synthetic fuel made from air and water, e-diesel, in collaboration with the German company Sunfire. The pilot plant produced its first e-diesel liter in April 2015, from hydrogen and CO2.
The CO2 is recovered in the air and from a biogas plant (bio methane is the main constituent of biogas produced by the fermentation of organic waste, which involves removing CO2 and retaining only methane). The CO2 from the air is collected through a filtration process developed by the company Climeworks. 90% of the energy required by the filtration process is comprised of low temperature thermal energy (100 ° C) which may be provided in particular by the sun, as shown schematically below (Climeworks illustration). The remaining 10% of the energy necessary for CO2 filtration (fans and controls) comes in the form of electricity from renewable energy sources.
Another ingredient for the production of synthetic fuel is hydrogen, which Sunfire produces by electrolysis of water at high temperature, using a reversible solid oxide fuel cell. The electricity comes from GHG-free renewable energy. Sunfire claims to reach 85% efficiency with their electrolysis system. Then, CO2 and hydrogen enter a reactor that produces CO, water and hydrogen, which are used for the synthesis of hydrocarbons in order to get what they call Blue Crude, the equivalent of crude oil. The final step is to refine this Blue Crude to obtain synthetic diesel or synthetic fuel. The overall process is illustrated below (Audi illustration).
Sunfire claims that the overall conversion efficiency of the renewable energy converted into energy stored in e-diesel is about 70%.
Power consumption 5 times higher than EVs 
The first thing to do to analyze the relevance of synthetic fuels of this kind is to assess the power consumption required to cover the same distance than an equivalent electric car. It is known that an electric car like the Leaf consumes around 18 kWh / 100 km. Furthermore, an average diesel vehicle typically consumes 6 liters / 100 km, and we know that the energy content of diesel fuel is 10 kWh / liter. Considering the declared efficiency of 70% for the Sunfire process, we will thus need 14.3 kWh / liter of electricity from renewable energy. We then have, for a consumption rate of 6 liters / 100 km, 86 kWh / 100 km for the e-diesel.
Therefore the electricity consumption of a diesel car fueled with Sunfire's e-diesel would be 4.7 times higher. And it might very well be 5 times higher in practice.
To understand what this means, we must know how much electricity is needed to electrify transportation, and multiply that number by 5. In my lectures I present additional electricity requirements for various states / provinces / countries to achieve an 80% electrification of all road vehicles in these different territories. The calculation method is very well explained in my book Driving without oil (Rouler sans pétrole, MultiMondes Publishing, 2008, pages 127 to 132 – in french). Here is my slide (in French) illustrating the essential data.
Now imagine we had to multiply these needs by 5 because we want to produce synthetic fuels like the e-diesel. Production of electricity in California would have to be increased by 170%, that of the United States as a whole by 130% and that of France by 95%!
It is already extremely difficult to increase the percentage of renewable energy in electrical networks, so doubling electricity production wouldn't make sense, and we would postpone even further in time the dismantlement of thermal and nuclear power plants. 
And we must not forget that in the United States, for example, the sector of electricity production emits more GHG than the transport sector. Therefore, wanting to reduce GHG emitted by road vehicles by shifting the burden onto power grids is like robbing Peter to pay Paul. We are not really moving forward, on the contrary.
GHG emissions 3 times higher than vehicles using petroleum fuels in the United States, Japan and Germany 
For synthetic fuels made from air and water to make  minimum sense, we must of course use power plants that emit no CO2. In Quebec it is manageable, but for anywhere else in the world it is not so simple right now.
Take the United States for example, the CO2 equivalent emissions produced by their entire power plant infrastructures currently amount to 0.5 kg CO2 / kWh of electricity generated, and it is far worse in China and India. I would refer to the following article which depicts in a graphic the "electrical emissions" of the most polluting countries (see here).
You see that Quebec is the champion of low emissions and that Canada ranks highly in this respect. India emits 0.85 kg CO2 / kWh and China 0.76 kg CO2 / kWh of electricity generated. Power plants in Japan and Germany emit substantially the same amounts of CO2 than in the United States, that is 0.5 kg CO2 / kWh.
Let's do a little math for these three countries (USA, Japan, and Germany).
First, a car consuming petroleum diesel fuel at a rate of 6 liters / 100 km emits during fuel combustion 2.64 kg CO2 / liter. Multiplying by 6 liters / 100 km, we get 15.8 kg CO2 / 100 km.
With a car that uses e-diesel, we take no account of the combustion in the engine, because the CO2 emitted comes from the atmosphere from which it was recovered. However, we must take into account the CO2 emitted by power plants, if they do not operate on GHG-free renewable energy. We saw in the previous section that for a car that consumes 6 liters / 100 km, one needs 86 kWh / 100 km of electrical energy to produce the e-diesel. Since in the United States, Japan and Germany, power plants emit 0.5 kg CO2 / kWh, there will be emissions of 43 kg / 100 km for a car using the e-diesel. This is almost 3 times more than petroleum diesel!
Priced around $ 2 per liter
The Sunfire company mentioned in their promotional video a price of € 1 to € 1.5 per liter for their e-diesel, depending on the cost of electricity, which here would most likely translate to a price of around $ 2 per liter. Sunfire's YouTube video is here.
Considering that we need 14.3 kWh of electricity per e-diesel liter, at 7 ¢ per kWh it already adds up to $1 of electricity / liter. And then must be added all the hardware for the production plant and its amortization, operating, administrative and distribution fees, profit and taxes. We should then be around $2 and up.
Conclusion 
Making fuels from air and water using renewable energy seems a priori great. But, as they say, the devil is in the details.
We must always aim for energy efficiency and consuming five times more electricity to go the same distance as an electric car, but with a diesel car whose synthetic fuel is produced from electricity, is not energy efficiency. It takes five wind turbines instead of one, or five times more solar panels, which implies a greater drain on our natural resources to produce them.
The goal to quickly reduce GHG is commendable. But, by using existing vehicles and synthetic fuel rather than focusing on electric vehicles, we enter an energy nightmare where we are robbing Peter to pay Paul, transferring the burden of reducing GHG onto power plants, and further postponing the elimination of thermal plants using fossil fuels.
And if synthetic fuel production is to start quickly enough to have a significant short-term impact on GHG emissions from vehicles, we must deal with existing electricity networks, which themselves emit GHG. I demonstrated that presently, in the US, Japan and Germany, the GHG emitted by vehicles consuming synthetic fuel (made from air, water, and electricity) would be 3 times higher than with the same vehicle consuming fuel oil, due to emissions of existing power plants. In India GHG emissions would be more than 5 times higher, and in China more than 4 times higher!
Besides, the price of electricity is 4 to 6 times cheaper than that of petroleum fuels to drive a given distance with an electric vehicle (EV), while synthetic fuels like Sunfire's e-diesel will sell around 2 $ per liter vs the current $ 1.10 per liter in Quebec for petroleum fuels. And in about 8 years, electric cars will sell for substantially the same price as a gasoline car. So the cost of EVs distributed per km will be much lower than with synthetic fuels, especially since maintenance is much cheaper for EVs.
We circle back again to the electrification of transport as the best option. But, surely, we must shake things up to accelerate market penetration of EVs. A zero emission law is not enough, it also takes a hefty perk-penalty system, like in France or Norway. It also takes a major education and awareness campaign. We must quickly reverse the trend of people buying more cars and SUVs, which are increasingly large and gas guzzling.
But above all, we must greatly and rapidly increase public transit, carpooling and car-sharing, as well as active transportation. And let's not forget electric scooters and electric bikes to get to work relaxed rather than sweaty.
---
This article is a translation of «Des carburants synthétiques faits à partir de l'air et de l'eau pour diminuer les GES plus rapidement qu'avec des VÉ?» published on our sister blog, RoulezÉlectrique.com
Translated by Louise Lévesque and Laurence Détraz.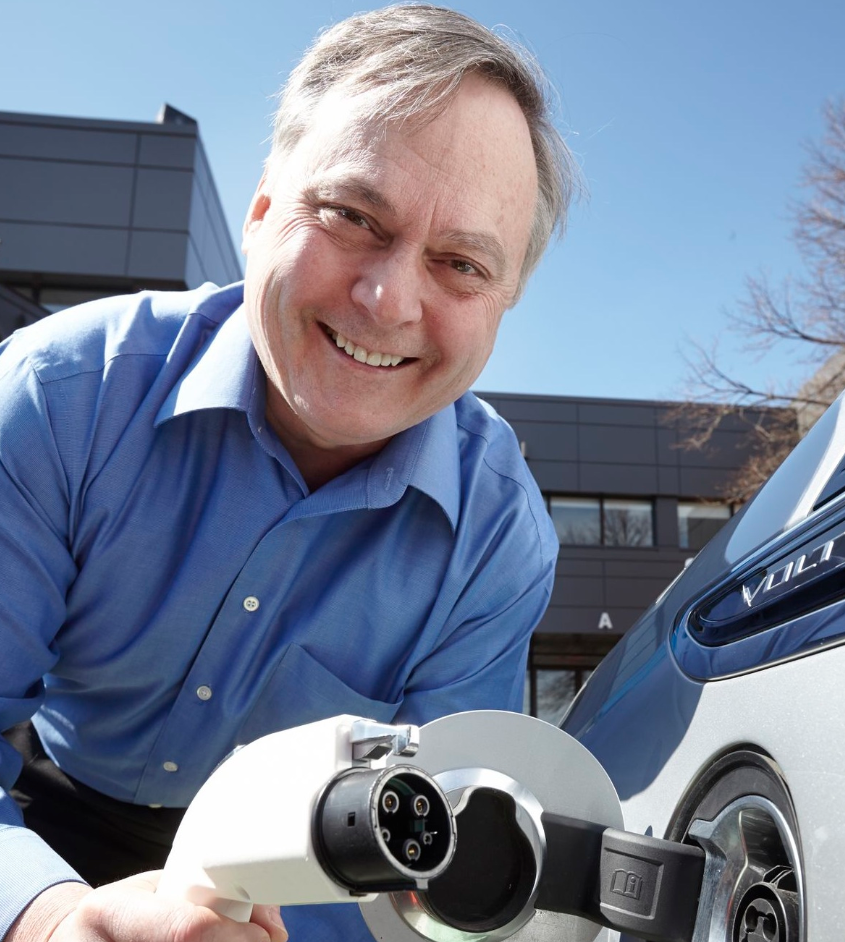 A major actor in sustainable mobility, and a recognized science popularizer
Pierre Langlois holds a PhD in Physics from Laval University (Quebec, 1981). He also has twenty years of experience in various industrial research institutes and university laboratories in Canada and France, as a researcher and then as Department Head.
In 1997, he took an independent path as a consultant and became more involved in scientific communication by becoming a writer. His first two books, «Sur la route de l'électricité» vol. 1 (2005) et vol. 2 (2006), earned him a Special Jury Mention for the Prix Roberval 2008 in Paris. This prestigious competition recognizes the best French speaking countries' works in scientific and technical communication.
As of 2005, Pierre Langlois focused his attention on transportation and energy solutions. His third book «Rouler sans pétrole» was published in November 2008.
The Quebec Engineers' Network mandated him in 2010 for a study: "Proposals to engage Quebec on the road to sustainable mobility". He also was advisor to the Quebec government for its strategy on transportation electrification from 2013 to 2017. Awarded with the Medal of the National Assembly (Quebec) for his significant contribution to the transportation electrification, in April 2014, he continues his involvement in sustainable transportation through the RoulezÉlectrique blog, articles, lectures, training and media interviews, in addition to being a consultant in sustainable mobility.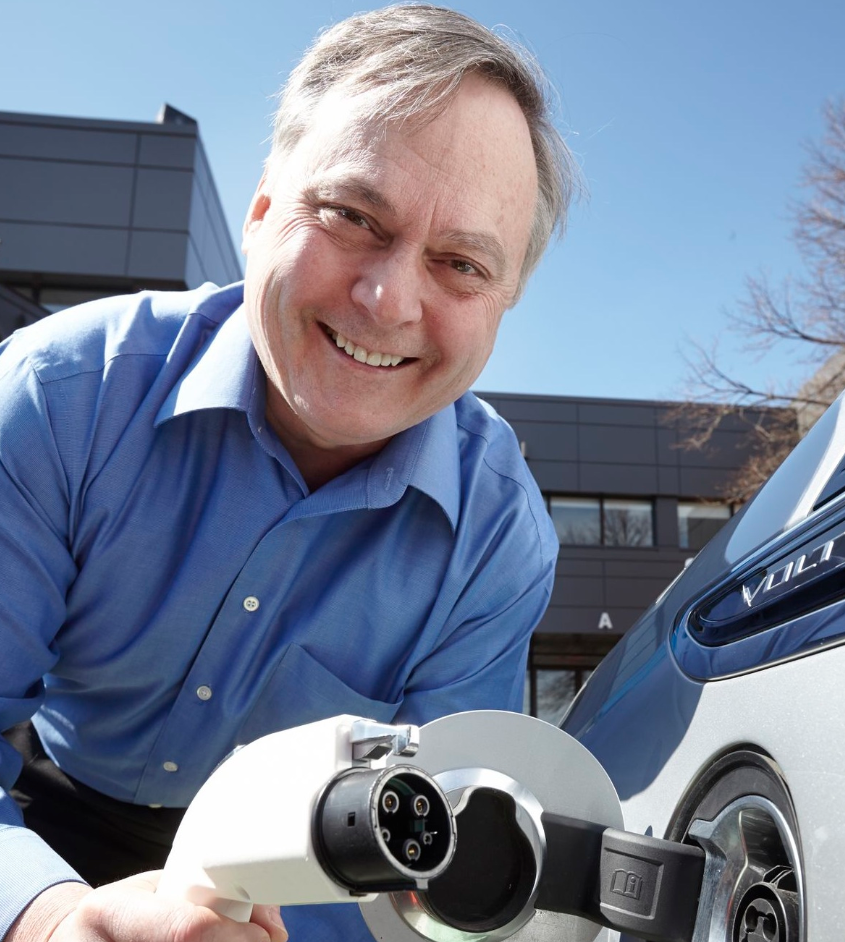 Latest posts by Pierre Langlois (see all)