As you know, I've been following Tesla and its charismatic CEO, Elon Musk, for many years now.
I was fortunate to be invited to an event that will undoubtedly be registered as an historic turning point: The Tesla Model 3 unveil! An evening I shared with 5 other friends from Quebec … yes, there actually was a delegation from Quebec for this historic moment!
And WHAT an evening, what a car … By the way, I must point out that the Model 3 is even more beautiful in person than in photos … that's saying something!
The first important point is the worldwide enthusiasm for the Model 3, and the reservation requiring a deposit of $ 1,000, refundable, for a car that no one had yet even seen! When hearing of the long queues in the vast majority of Tesla stores on the morning of March 31st, success exceeding the highest expectations was already foreseeable.
Even the most "optimistic", Elon Musk himself, twitted that his expectations were largely surpassed even before the unveil! He was thought there would be lines of about a dozen or two per store … Come on Elon! So, what's with that? He, the great visionary, was too conservative in his forecasts? Maybe he has gained a little wisdom.
Well, my own predictions, from February 11th, proved accurate (see this article: 1000$ IS WHAT YOU'LL NEED TO RESERVE A TESLA MODEL 3 AS OF MARCH 31, 2016). I said back then: "The earlier you get your reservation in, the sooner you can hope to receive your Model 3 (probably about early 2018). The deposit will most surely be reimbursable if you ever change your mind. We think that the number of orders will be in the 7 digits within the first months… which would be problematic because maximum production capacity for the first year is said to be 100 000 units! Line-ups in Tesla stores on March 31st will most likely be epic! "
While I am writing this present article, the magic number of 300,000 reservations has probably been exceeded. This means that those who reserved only today may regret not listening to me: they may have to wait until late 2019 before receiving their much desired Model 3! I don't want to boast, but I am surprised by the precision of my predictions on the future of electrification of transport. It is true that I am in a privileged position … and I am happy to share through this blog.
On March 31st, Elon was tweeting away … I guessed he was in a great mood! And tonight he is still tweeting madly! At the unveiling, I was about 15 meters from this great visionary when he began his presentation. He was in good spirits, smiling and confident. I was there, back in 2014 when he presented AWD ("D" Event, Fall of 2014) and he was clearly not as comfortable. It is well known that Elon is very nervous when he has to make speak in front of a crowd.
In my opinion, he is more at ease now because the Model 3 unveil is the culmination of his secret master plan he published in 2006 … and the excitement is beyond all expectations!
As many of you already know, I had the privilege to go on a short test-ride in a Model 3 alpha prototype, with the added perk of having JB Straubel himself (CTO and co-founder of Tesla!) at the wheel. True to my habit, I questioned him as much as possible and he mentioned that this prototype is a replica of the production version at 90%. I was sitting in the front passenger seat and found the cabin very spacious, the clearance above my head was at least 15 cm! Very comfortable, similar performance to that of my Model S 85 but with better handling! In short … REVOLUTIONARY!
Remember Nokia and Research in Motion when the iPhone came on the market? They said the new product was a toy, that it wasn't serious, and that it was useless as a working tool. Today, RIM is virtually out of the fight (to the floor as they say)! Remember also that conventional carmakers made similar comments about the electric car… I suspect they aren't laughing much these days!
Imagine, 115 000 people lined up to place their 1000$ deposit even BEFORE seeing the car! Just hours later, when online bookings opened, reservations jumped to 150,000! So in less than 24 hours, approximately 18 months of planned production was already booked! Then, late afternoon Saturday, April 2, confirmed reservations swelled to 273 000! Those who book today, April 3rd, may have to wait until mid 2019 before receiving their Model 3! But no need to worry, Elon Musk and his team will find ways to double or even triple the planned production! The goal of producing 500,000 cars a year in 2020, considered utopian by most analysts, now needs to be revised up to 700,000! I can guarantee that Elon Musk and his gang will use their expertise and their almost infinite imagination to reinvent the auto industry once again! You'll see, in a few years, I will be able to repeat this to those surprised of the achievements of this Silicon Valley manufacturer: "I told you so!"
Of course, Tesla will meet many challenges (profitability, maintaining the same level of quality despite the exponential increase in production, etc) … but between you and me, the company has seen much worse in recent years.
Feel free to send me your comments, observations and predictions in the comment section below!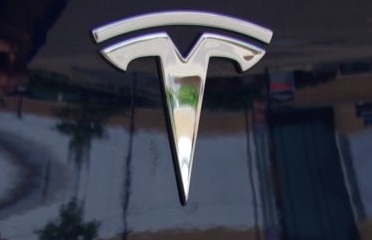 Owner of an EV (actually, I have 3!), I am very passionnate about sustainable development. My biggest desire it for my children to inherit a viable planet. EVs are especially right for Quebec because, with its hydroelectric installations, Quebec has the largest clean energy reserve in the world.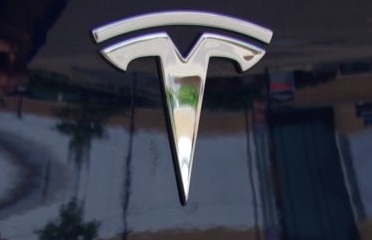 Latest posts by Sylvain Juteau (see all)