Posted by EVandMore
On 10/08/2016
0 Comments
Canada, Model X, Roadtrip, safari alto, solar energy, Tesla, tesla x canada
Categories: Electric Vehicles, Environment, EV ownership experience, Road trip, Tesla Model X
We will be welcoming esteemed visitors this Friday August 12th 2016 in Trois-Rivières : the Canadian couple that decided to cross Canada in a 100% electric vehicle with a caravan! And guess with which EV? The Model X, of course, the only 100% electric capable of such a feat! Interestingly, the caravan is an Alto, manufactured in Quebec by Alto Safari.
We will be greeting the couple, Rolf and Silke, and their dog Kye Friday between 5pm and 9pm at the Roulez Électrique Station!
We'll admire their Model X and Alto caravan, which is really unique since it is equipped with solar panels! We'll also ask them a thousand questions about their trip from British Columbia to the Maritimes!
If you follow their Facebook page, you know them as Tesla X Canada (see – "HERE). You can also learn more about their journey on their website (see – "HERE).
WE WILL WELCOME THEM THIS FRIDAY BETWEEN 5PM AND 9PM.
Here is the address:
ROULEZ ÉLECTRIQUE STATION, 519 street des Volontraires, Trois-Rivières, QC G9A 2E7, 1-855-519-3032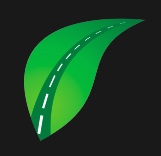 The EVandMore team keeps EV enthousiasts up to date on news in the world of electric vehicles and transportation electrification. We publish exclusivities, in-depth articles and fresh newsfrom many sources.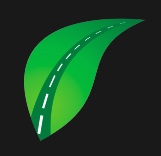 Latest posts by EVandMore (see all)