Here is a video interview with Patrick Foley, Controls Manager for the Bolt EV at GM in Detroit. I asked many questions, but unfortunately there is much information that he could not enveil. On the other hand, some non-verbal responses to my questions help confirm some "guessing".
MORE SPECS COMING VERY SOON!
This is not in the video interview but, Mr. Foley confirmed to me that the battery capacity of the Bolt EV and other technical specs would be revealed this coming Monday, January 11th at 8:10 (EST) at the Detroit Auto Show! I am therefore counting on journalists and media attending the event to report the information to us as soon as possible. For those, like myself, who will NOT be on site, the disclosed information will be published in near real time at the following address:
In the meantime, I invite you to read the following article about the battery capacity of the BOLT. There is much speculation on the subject : BATTERY CAPACITY OF THE BOLT.
OTHER INTERESTING INFO
Also not mentioned in the video interview, but the Bolt EV will get over the air firmware updates, just as is already the case with Tesla cars. This information was confirmed by other sources previously.
The Bolt EV will be marketed globally. Of course, I asked if it would be offered in Canada at the same time as the US. He replied that this would be announced later. I asked the question again in a negative form by stating that the Bolt would arrive later in Canada and he repeated the same discourse. I suspect that the Bolt EV will also be sold in Europe, but probably later.
I also asked Mr. Foley how many Bolts would be built in the first year. Again, he repeated that such information would be announced later. On the other hand, he did say that they count on selling every unit produced. For the moment, my greatest fear about the Bolt EV is that there will be 10 times more buyers lined up than Bolt EV units built!
Foley shared much information about the Bolt's technologies. There are cameras all around the car : front, back, sides, and mirrors. At low speeds, the car will detect pedestrians and stop automatically if needed. The Bolt also emits a sound at low speed to warn pedestrians.
HERE IS THE VIDEO INTERVIEW (PARTS 1 AND 2):

Don't miss my next article: My impressions of the Bolt EV after a test drive!
– Sylvain Juteau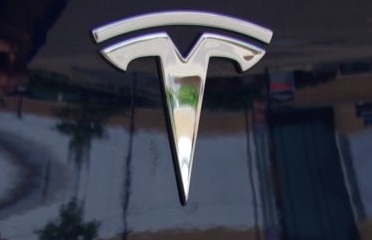 Owner of an EV (actually, I have 3!), I am very passionnate about sustainable development. My biggest desire it for my children to inherit a viable planet. EVs are especially right for Quebec because, with its hydroelectric installations, Quebec has the largest clean energy reserve in the world.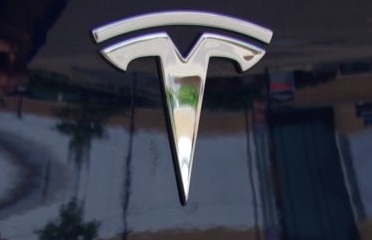 Latest posts by Sylvain Juteau (see all)