Posted by EVandMore
On 21/01/2016
0 Comments
Chevrolet Bolt 2017, Quebec City's Auto Show
Categories: Chevrolet Bolt
GM has confirmed that the 2017 BOLT would be presented at Quebec City's Auto Show! Great news for the many fans of the BOLT (yes, there are already lining up!) who will be able to admire this 100% electric newcomer to the EV world.
Highly anticipated since its introduction at the CES, the BOLT is not at the Montreal Auto Show. This is quite regrettable, since the main interest of an auto show is precisely to see the latest models. It seems that Quebec's Auto Show is getting more interesting than Montreal's for EV enthusiasts. Remember last year? The 2016 Volt was not in Montreal, but it was shown in Quebec.
Admittedly, the fact that the Montreal Auto Show is held around the same time as Detroit's auto show and as the CES in Las Vegas puts Montreal at a disadvantage. Organizers of the SIAM should seriously think about pushing the dates slightly further in the calendar – perhaps a few weeks – so that the latest EVs could shine in Montréal too.
In the meantime, again this year, Quebec City's Auto Show will get a boost in participation because many will come just to see the BOLT!!
Mark your calendar : 
Quebec City's International Auto Show, March 1 – 6, 2016.
Website: salondelautodequebec.com/en/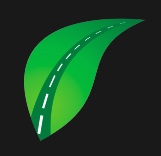 The EVandMore team keeps EV enthousiasts up to date on news in the world of electric vehicles and transportation electrification. We publish exclusivities, in-depth articles and fresh newsfrom many sources.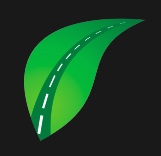 Latest posts by EVandMore (see all)