On March 3, a group of Canadian scientists (from coast to coast) published an open letter to our provincial and federal premiers titled "Oil risks mortgaging the future of Canada", in the newspaper Le Soleil of Quebec.
The letter is of course critical of the very negative environmental impact that would result from an increase in oil sands production, which would be made possible by the projected pipelines. The authors of the letter, part of the "Sustainable Canada Dialogues" initiative, also say they have concerns about the economic implications of an expansion of production capacity in the oil sands. Here is an excerpt of their letter:
"Filling the proposed new pipelines could require new production facilities with a minimum estimated cost of $92 billion, above and beyond the $27.6 billion for the pipelines. That is an investment of at least $120 billion, possibly much more.

Given that world oil prices are unlikely to rise, it is questionable whether or not those investments will be profitable. Just days ago the Saudi Oil Minister stated oil prices will remain low until high cost producers, like oil sands, are forced out of the global market. Even if oil did recover in the next few years, Bloomberg Business reported expanding Electric Car markets would crash the oil market permanently within 5-10 years."
For those who have not seen the prospective study by Bloomberg New Energy Finance (BNEF), here is the link to Bloomberg Business:
http://www.bloomberg.com/features/2016-ev-oil-crisis/
The short video (3:39 min) is well worth the time. Extrapolating the battery cost reduction rate since the introduction of electric vehicles in 2010, the BNEF analysis anticipates that the cost of ownership of non-subsidized electric cars will reach parity with the cost of gas cars in 2025 even with low gas prices! Their market penetration analysis also forecasts that electric vehicles could displace 2 million barrels per day between 2023 and 2028 (depending on the rate of penetration) which is enough, they say, to create an oil crisis which would get worse later, not from lack of oil but because consumers will gradually stop buying. The end of the Stone Age was not the result of a stone shortage.
Let's not lose sight of the huge impacts that disruptive technologies have had in recent decades. Think of digital cameras that replaced 35mm cameras using photographic film, or cell phones that have replaced wired phones, or the internet that has disrupted so many services (postal mail, book-movie-music-newspaper-magazine purchase or rental…), and DVDs that replaced videotapes … All these new technologies made dominant technologies obsolete within 10 to 15 years.
It would be very unwise to think that electric vehicles will not do the same by 2040, as OPEC thinks by stating in their "2015 World Oil Outlook" that electric vehicles will compose a mere 1% of the world's vehicle fleet by that date (see pages 108 and 109, Figure 2.13).
Such carelessness is reminiscent of what happened to Kodak, world leader in the photographic industry, which went bankrupt in 2012 because its leaders had underestimated the new digital camera technology. The same also happened to Research in Motion (RIM) and their Blackberry cell phone (first phone with email), whose market share in the US literally melted like ice in the sun between 2009 and 2012, from nearly 50% to 3%! RIM did not foresee the disruptive potential of the iPhone.
So oil companies had better think again, very quickly, or many may face great difficulties by 2030, particularly those operating extreme oil installations (shale, tarsands, deepwater).
Our provincial premiers and their advisors, as well as the Prime Minister of Canada and his advisers should watch this interview with Tony Seba, a specialist in disruptive technologies.
Tony Seba is the author of "Clean Disruption of Energy and Transportation" and teaches at Stanford University, among other things.
In fact, all citizens who understand English should be compelled to watch this exceptional video!
Economic development should not be reduced to solely investing money and creating jobs. It is VERY important to consider whether the industries in which we invest will not be struggling significantly in a horizon of 10 to 15 years.
In my opinion, in light of all the information contained in this article, not to mention the environmental disaster, the oil sands are doomed; they will predictably result in economic failure. Not only will Canadians see their economy collapse, but by investing heavily in this sector, we will continue to fall behind, more and more so, in real solutions for energy and transportation, renewable energy sources and electric vehicles.
Time's out for dirty oil; clean energy is the way to go! Canadians need to know this; otherwise the cost will be VERY high.
Pierre Langlois
March 2016
---
This article is a translation of «L'échec économique prévisible du pétrole sale».
Translated by : Louise Lévesque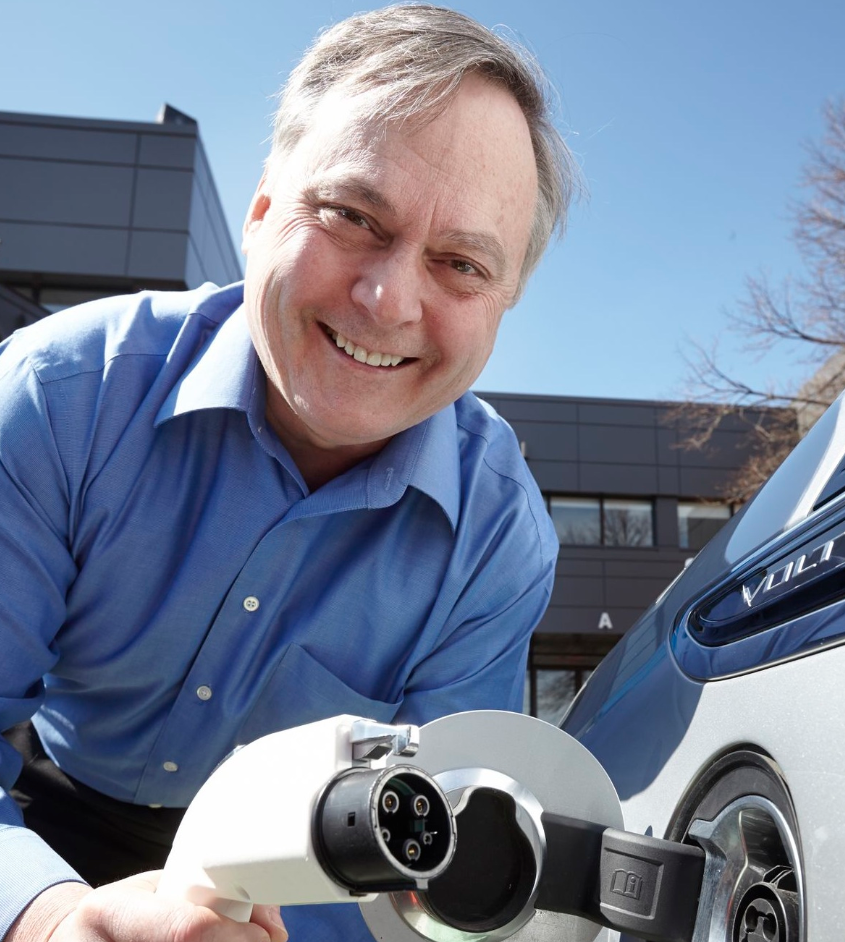 A major actor in sustainable mobility, and a recognized science popularizer
Pierre Langlois holds a PhD in Physics from Laval University (Quebec, 1981). He also has twenty years of experience in various industrial research institutes and university laboratories in Canada and France, as a researcher and then as Department Head.
In 1997, he took an independent path as a consultant and became more involved in scientific communication by becoming a writer. His first two books, «Sur la route de l'électricité» vol. 1 (2005) et vol. 2 (2006), earned him a Special Jury Mention for the Prix Roberval 2008 in Paris. This prestigious competition recognizes the best French speaking countries' works in scientific and technical communication.
As of 2005, Pierre Langlois focused his attention on transportation and energy solutions. His third book «Rouler sans pétrole» was published in November 2008.
The Quebec Engineers' Network mandated him in 2010 for a study: "Proposals to engage Quebec on the road to sustainable mobility". He also was advisor to the Quebec government for its strategy on transportation electrification from 2013 to 2017. Awarded with the Medal of the National Assembly (Quebec) for his significant contribution to the transportation electrification, in April 2014, he continues his involvement in sustainable transportation through the RoulezÉlectrique blog, articles, lectures, training and media interviews, in addition to being a consultant in sustainable mobility.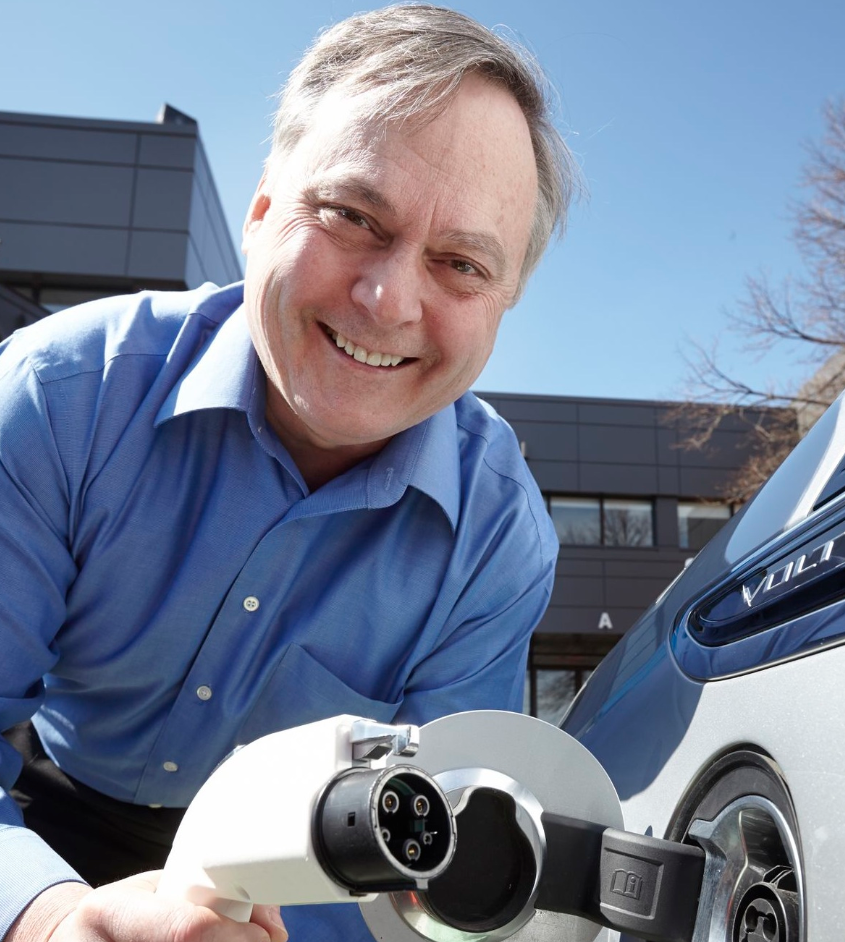 Latest posts by Pierre Langlois (see all)