Posted by EVandMore
On 06/02/2016
0 Comments
Bourgeois Chevrolet, Val Saint-Côme, VERTransport
Until now, the Val Saint-Côme ski station was a tough destination for most EVs. But now that four level 2 charging stations have been installed at the ski station and the auberge (two Tesla chargers and two EVduty chargers), a ski day at Val Saint-Côme is now much easier to plan!
The charging stations were officially inaugurated on January 1st 2016. Many EV drivers gathered for the occasion – creating a bit of a line-up at the charging stations! But in the end, with the usual EV community collaboration, everyone got a shot of electrons.
EVandMore and partner VERTransport were part of this project, having given a hand in getting financial help from the Tesla Destination Charging program and in organizing the inaugural event. The EV community joined voices to thank the resort owner, Melanie Boisvert, for the initiative! A team from Bourgeois Chevrolet added to the animation by offering Chevy Volt test drives to non-initiated visitors.
Of course, while the EVs were sipping electrons, drivers and their families had a great day skiing the slopes and taking in the beautiful winter scenery of Val Saint-Côme!
In a partnership with the Quebec Association of Electric Vehicles (AVÉQ), the Val Saint-Côme resort offers a rebate of up to 25% on ski passes to Gold Members of the Association (with valid membership card and proof of identity). Details here (in French) : www.aveq.ca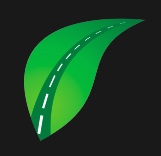 The EVandMore team keeps EV enthousiasts up to date on news in the world of electric vehicles and transportation electrification. We publish exclusivities, in-depth articles and fresh newsfrom many sources.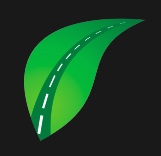 Latest posts by EVandMore (see all)