Here's a summarized version (excerpts) of an article published today in Green Car Reports. Ford had some electric news to spill today… See below for a link to the full article. Note : we also converted miles to kilometers where range estimates are mentioned.
---
Ford is updating its only battery-electric vehicle, now in its sixth year. The 2017 Ford Focus Electric will have approximately 160 km of range, according to a media presentation by the company today in Dearborn, Michigan.
It will also add DC fast charging to the car, enabling it to recharge to 80 percent of battery capacity in about 30 minutes.
The higher electric range contrasts with the 2016 Nissan Leaf's ratings of 135km or 172km. More pointedly, the 2017 Chevrolet Bolt EV expected to go on sale at roughly the same time is expected to have a range of roughly 320km–twice that of the electric Focus.
Sales of the electric Focus have remained at compliance-car levels for five years, swamped by those of the Nissan Leaf, the Tesla Model S, and lately the BMW i3 as well.
Ford has sold roughly 6,000 Focus Electrics since the first one was delivered in December 2011.That compares to 88,000 Leafs and 15,700 i3s (in just 18 months).
And with no fast-charging option and a range at the low end of all battery-electric vehicles, the Focus Electric was increasingly uncompetitive.
The details on the 2017 Focus Electric came during a presentation in which Ford said it would invest an additional $4.5 billion in "electrified" vehicles by 2020.
It will add 13 new "EV" vehicle nameplates, it said, and expand its electrified offerings into Taiwan, South Korea, and China.
By the end of 2019, "electrified" versions will be available in more than 40 percent of Ford's global nameplates, it said.
The 160km 2017 Ford Focus Electric will go into production "late next year," the company said.
SOURCE (for the whole article):
http://www.greencarreports.com/news/1101359_updated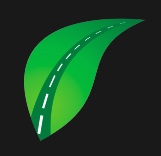 The EVandMore team keeps EV enthousiasts up to date on news in the world of electric vehicles and transportation electrification. We publish exclusivities, in-depth articles and fresh newsfrom many sources.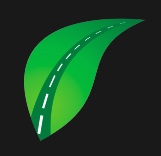 Latest posts by EVandMore (see all)