Posted by Sylvain Juteau
On 28/03/2016
5 Comments
Delivery Specialist, Eric Dubois, P90D Ludicrous, Sylvain Juteau, Tesla delivery experience, Tesla Motors, Tesla Referral program
Categories: Electric Vehicles, EV ownership experience, Sylvain Juteau, Tesla Model S, Tesla Motors, Video
A little more than two months after getting confirmation from Tesla that I was the winner of the 2nd referral program (more details here), I finally received my gift on friday march 25th!
I took delivery at Montreal's Tesla Store (5350 Ferrier Street). It was decided at the last minute because of bad weather.  Even if I invited EV friends and enthousiasts with only 2 hours notice and during Easter weekend, we were about 30 for the celebration!
Here are some pictures of the delivery event and a video of course (in french)!

The delivery of my second Tesla Model S (I received my first Model S85 almost exactly 3 years ago on march 13th 2013) was just AWESOME!  My DS (Delivery Specialist), Eric Dubois, reserved the entire Montreal Store just for us between 18h00 and 20h30 … and I must mention that Montreal is the BIGGEST Store and Service Center in North America!
I can tell you that I LOVE my new Model S … the Ludicrous acceleration is incredible of course, but I'm also enjoying Autopilot, Summon, the next gen seats and the parking sensors!  It's incredible how Tesla improved the Model S in just 3 years!
That evening was a dream and it will stay in my memory forever.  Special thanks to my friends, all EV ambassadors who helped me … it's clear that I couldn't have won the referral program alone!  Thank you Tesla Motors and Elon Musk for this program … you made us all dream with this program.  You know that word of mouth is very efficient and powerful … probably more than conventional advertising. Thank you to all members of Montreal's Tesla team, I know you guy's were as proud as I was to receive such a prize!
Did you know that the Province of Quebec accounts for over half of all plug-ins registered in the country (Canada)? Did you know that there are about 1000 Tesla registered in the «Belle Province», that's about the same as in France which has a population 10 times larger? I think that Quebec is a «small California of the north» and it's no coincidence that I chose the blue color which is very close to Quebec's flag!
Now I have to prepare for the second prize that came with the referral program … a VIP trip to the Model 3 unveiling!  I am VERY EXCITED! I hope I will have the chance to  thank Elon Musk in person!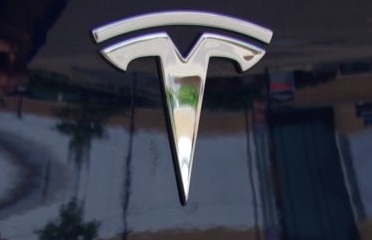 Owner of an EV (actually, I have 3!), I am very passionnate about sustainable development. My biggest desire it for my children to inherit a viable planet. EVs are especially right for Quebec because, with its hydroelectric installations, Quebec has the largest clean energy reserve in the world.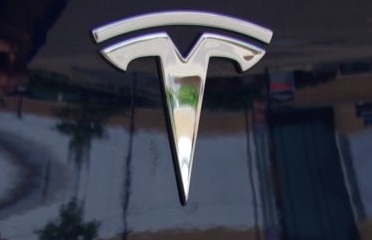 Latest posts by Sylvain Juteau (see all)