The Formula E World Championship, contributes to changing people's preconceptions about EVs but it has its critics. Much of the criticism relates to the limitations imposed by the FIA, resulting in neutered, safe, and less exciting races:
Top speed limited to 140 mph
28 kWh batteries that require a car-swap mid-race (after battery depletion), which also limits race time to a total of 50 minutes.
Peak power limited to 170 kW.
But an old-fashioned race series based around high-power, long range electric race cars is now in the making: The Electric GT World Series, the world's first 100 percent electric GT championship.
A total of ten teams will participate in the inaugural race season (2017), and the series will be based on production electric cars you can buy today. For now, the Tesla Model S is the only electric car in production that fits the bill.
"It is the best zero emissions car on the road capable of racing on world class circuits in the GT category," the cofounder and promoter of the championship said. "In its production version it accelerates faster and provides better lap times than many combustion GT cars. We chose the Tesla Model S simply because it is one of the best cars ever made, and certainly one of the best 100% electric cars. We are convinced that sharing its impressive circuit racing potential will help to inspire many people about sustainable transport."
The race teams will only make small changes to the Model S 85+ such as improved braking and aerodynamics (for high speed grip). They will also strengthen suspension, braking cooling and steering as well as reduce overall weight. Otherwise everything is original : powertrain, battery, and programming.
Dates are being negociated for races at Barcelona-Catalunya, Donnington Park, Mugello, Nürburgring, Assen, Estoril and Madrid Jarama. The official race calendar will be announced later this year.
Though the Model S is the only suitable production car for now, other future models from Mercedes-Benz, Audi, and others will be welcome to join once they market high performance production models.
SOURCE : Transport Evolved
READ THE FULL ARTICLE HERE : https://transportevolved.com/2016/03/09/exclusive-formula-e-too-bland-meet-the-electric-gt-world-series-based-entirely-on-the-tesla-model-s/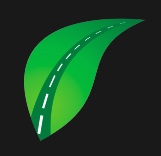 The EVandMore team keeps EV enthousiasts up to date on news in the world of electric vehicles and transportation electrification. We publish exclusivities, in-depth articles and fresh newsfrom many sources.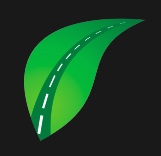 Latest posts by EVandMore (see all)