Posted by EVandMore
On 22/03/2017
1 Comments
Canada, charging stations, Daniel Breton, federal budget, fossil fuels, rebates, Trudeau
Today will be announced the second federal budget of the Trudeau government.
I suggest we ponder about a few things…
                  End of subsidies AND of exploitation fossil fuels:
He promised it during the election campaign; he must now keep this promise. Indeed, subsidies and tax credits for hydrocarbon companies amounted to about $ 3.3 billion in 2015. However, the International Energy Agency has just published a report1 advocating for the complete cessation of tar sand and arctic oil production as well as a 50% reduction in our oil consumption by 2050 if we do not want to run into climate change disaster.
Except that Prime Minister Trudeau said almost exactly the opposite just a few days ago in Texas, where he received an award for his "leadership" in environment… from oil companies.2
Indeed, before them he said the following:
"No country would find 173 billion barrels of oil in the ground and leave them there."
In other words, let's forget about the GHG reduction targets; let's forget about the negative impacts for Canadians and the planet. All that matters is to dig ever more holes to exploit more and more oil.
Imagine what we could do if only 50% of these $ 3.3 billion went into transportation electrification? We would be talking about $ 1.65 billion, of which nearly $ 400 million would be (in proportion to the population) for Quebec annually… while the Couillard government's budget for transportation electrification was of $ 420 million … over 5 years!
We will therefore closely monitor this budget to see if it holds true when it comes to these subsidies.
Supporting the purchase and rental of electric vehicles
Unlike the vast majority of the world's industrialized countries that support in one way or another the shift towards electric vehicles, Canada goes its own way.
Indeed, while the central governments of France, England, Sweden, the USA, Norway, Germany, Italy, Estonia, China, India, Japan, Korea Southern, Colombia and tutti quanti offer various forms of financial support to purchasers of partially or fully electric vehicles, the Government of Canada offers nothing, zero, nada.
The financial burden rests therefore 100% on provinces and to date, only Quebec, BC and Ontario offer discounts.
In fact, the only time Canada (briefly) offered rebates for the purchase of such vehicles was under the Harper government in 2007-2008. Which shows that if a Conservative government was able to do so, an allegedly pro-green technologies government like Justin Trudeau's could do at least just as much.
Reforming the AIF program (Automotive Innovation Fund)
This federal program, which has provided $ 425 million in financial support to companies in the automotive sector since 2009, has recently been revised to allow for this support to be available as a grant. We are talking here about an additional $ 500 million. However, 100% of this money has been "invested" to date in Ontario-based companies.
In other words, 0% of this money has been granted to Quebec-based companies working in one way or another in transportation electrification… while the objectives of this program4 are:
(A) Build automotive research and development (R&D) capacity in Canada and secure knowledge-based jobs through the growth of a strong automotive industry
(B) Enhance the government's inclusive innovation, science and technology (S&T) and environmental agendas
(C) Support the development and/or implementation of innovative, fuel efficient technologies or processes
(D) Promote long-term economic benefit to Canada including significant job creation/retention
(E) Serve as catalyst for further private sector investments to foster Canadian competitiveness, including investments in production equipment or processes and next-generation manufacturing technologies.
We must change the eligibility criteria so that this program is accessible to SMEs and large companies in Quebec. There is no reason why such a program should be accessible only to large corporations or even multinationals located in Ontario.
Developing charging infrastructure EVERYWHERE in Canada
While financial support has been announced by the federal government for the deployment of charging facilities in B.C.5 and Ontario, no announcement has been made by the federal government for the deployment of charging stations in Quebec. As citizens also paying taxes to the federal government, it would seem fair to me that Quebec received its fair share … all the more so since it is in Quebec that we find about 50% of all EVs in Canada.
To be continued…
1:http://www.irena.org/DocumentDownloads/Publications/Perspectives_for_the_Energy_Transition_2017.pdf
2 : http://ici.radio-canada.ca/nouvelle/1021240/trudeau-recompense-par-les-petrolieres (in french)
3 : http://www.cbc.ca/news/world/trudeau-no-country-would-find-173-billion-barrels-of-oil-in-the-ground-and-leave-them-there-1.4019321
4 : https://www.ic.gc.ca/eic/site/auto-auto.nsf/eng/am02258.html
5 : http://pluginbc.ca/new-colwood-electric-vehicle-fast-charger/
6 : http://business.financialpost.com/news/retail-marketing/ottawa-helps-fund-electric-vehicle-charging-stations-for-25-ontario-canadian-tire-locations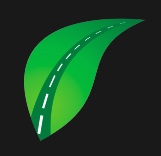 The EVandMore team keeps EV enthousiasts up to date on news in the world of electric vehicles and transportation electrification. We publish exclusivities, in-depth articles and fresh newsfrom many sources.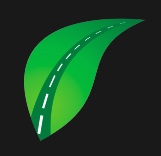 Latest posts by EVandMore (see all)