Posted by EVandMore
On 02/03/2016
0 Comments
carports, iSun, Renewable energy, renewz, solar energy
Categories: Charging, Electric Vehicles
This morning, we received a press release from renewz announcing its new solar carport platform. According to the website, iSun solar carports, designed in collaboration with engineers in Italy at Giulio Barbieri's design and production facility, are longest-lasting, re-deployable, customized and tuned to North American standards. Read the full press release below:
---
renewz® launches iSun™ solar carport platform
Supports Quebec's initiatives to promote e-mobility and solar power
License deal provides local-content, reduced delivery and completion times
New Strategy Officer aligns company with web-customization platform
MONTRÉAL – renewz sustainable solutions inc., of Montreal, Quebec and Boca Raton, Florida, announced today the public launch of its new iSun solar carport platform, providing contractors and site owners with the most innovative solar carports and online design tools on the market. Accompanying the launch of the new iSun solar carport platform is a complete redesign of the renewz.com website.
"In the first stages of our development, we learned first-hand what contractors and site owners experience in the carport selection process, what they value, and the application of solar carports on various properties," said Sass M. Peress, CEO of renewz. "We're ready to offer our easy-to-assemble designs, targeting qualified contractors and commercial, educational, industrial and government site owners, across the Americas. As Quebec recently announced initiatives in support of both electric mobility and roof-top solar, we are excited to be growing our offerings of carbon-reducing energy and transport solutions."
"We are pleased to partner with renewz in this new way of selling our designs" said Giulio Barbieri, founder of Giulio Barbieri S.r.l., Italy. "renewz' commitment to facilitate solar carport proposals through web-customization is the kind of disruptive thinking that Giulio Barbieri has also brought to the design and manufacture of our products. Having recently concluded a North American manufacturing licensing agreement with renewz, we are eager to bring our best-in-class products to the growing North American solar carport market, with local content, reduced delivery costs and time."
"I'm very excited to be helping renewz go the next level of web and mobile engagement. Combining a personalized experience online with the same philosophy on product design will be a game-changer for the solar carport and electric vehicle technology industry", said Manish Hirapara, new principal at renewz and Chief Strategy Officer. Prior to joining renewz, Mr. Hirapara spent years creating large-scale digital growth experiences, recently as global leader of Office Depot's ecommerce. He will lead web-customization strategy for renewz products, with a goal to complete proposal generation capability, providing contractors and end-users the ability to create their own systems right from the renewz website.
The Quebec Association for the Production of Renewable Energy (AQPER) provided a reminder that during its most recent annual conference, the Premier of Quebec, Mr. Philippe Couillard, declared himself in favor of "initiatives that target the installation of renewable energy systems (such as solar power) on residential sites.
About renewz sustainable solutions inc.
renewz develops and delivers unique solar carport and EV mobility charging technologies. Based in Quebec and Florida, the renewz team provides clients with easy-to-implement renewable energy and electric mobility solutions to help increase environmental stewardship, together with reduced lifetime cost of operations, and superior financial returns. More information can be found at www.renewz.com.
About Giulio Barbieri
Giulio Barbieri is a leading Italian manufacturer of aluminum modular structures for residential and public application. According to the environmental policies that have been developed over the past several years, we are devoted to the promotion of renewable energies. Giulio Barbieri is a company with a worldwide reputation and experience in the design and manufacturing of highest quality, stylish and long lasting metallic constructions suitable to any covering needs, even in customized execution. Headquartered in Poggio Renatico (FERRARA) Italy, Giulio Barbieri exports its products all over the world. For more information, visit www.giuliobarbieri.it
About AQPER
Active in Quebec for almost a quarter century, the Quebec Association for the Production of Renewable Energy (AQPER) brings together the industry's power generators, manufacturers and service providers. Its mission is to increase independent production of renewable energy and maximize its use in Quebec's energy portfolio. AQPER respects the principles of sustainable development and promote the economic development of Quebec regions and large urban centres. More information can be found at www.aqper.com
For further information, please contact:
Sass M. Peress
sass@renewz.com  +1 (514) 909 5047
Manish Hirapara
manish@renewz.com +1 (561) 542-3516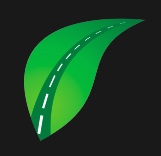 The EVandMore team keeps EV enthousiasts up to date on news in the world of electric vehicles and transportation electrification. We publish exclusivities, in-depth articles and fresh newsfrom many sources.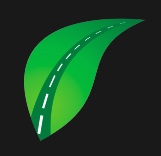 Latest posts by EVandMore (see all)