Posted by Daniel Breton
On 13/07/2016
0 Comments
Daniel Breton, Electric vehicule incentives, Electrification of Transportation, public transportation, Subsidies
For nearly 20 years, I have worked, read, analyzed and written about the electrification of transportation. However, despite being in 2016, I keep hearing, reading and seeing a bunch of falsehoods that are still and always conveyed in regard to the electrification of transportation and oil.
Here is a first list. I hope this will help reduce misinformation, demagoguery, lies and other nonsenses that, in regard to these topics, are an utter waste of time.
1-    The electric car is not the solution for reducing our dependence on oil and our GHG emissions:
Indeed, the electric car is not the solution. But it is ONE OF the solutions. NOT ONE SOLUTION alone will reduce to zero our dependence on oil. It will only be accomplished through a broad range of multiple technological, economical, ecological and social solutions. The electric car alone will not bring an end to all oil fueled transport problems, but it will help to reduce a little this dependence.
2-    Rather than electric vehicles, public transport is the solution for reducing our dependence on oil and our GHG emissions:
Once again, public transport is not THE solution to get rid of our dependence on oil. I am really tired of hearing these pre-made statements from some pseudo-experts who claim that it has to be one or the other, when it really must be BOTH…that and many other things. Consider this: if public transport really was THE solution that would ensure people would get rid of their car, then countries where public transport is already extensively developed would have hardly any cars on their roads. However, it is not the case. Whether we go to Germany, France, Sweden or any other country where public transportation is very developed, we still see many cars (and even increased sales of light trucks) on their roads.
There are indeed countries where cars are uncommon…such as North Korea.
3-    Electric cars and public transit alone will eliminate our dependence on oil:
This is obviously FALSE. Over 40% of the oil consumed in Quebec is not used up by car sectors, light trucks or public transit, but rather by heavy trucks, boats and airplanes.
Thus, we could all merrily use bus and electric cars for our passengers travel, this would do absolutely nothing to alter that oil consumption, which accounts for almost half of our consumption in Quebec. I will come back to that.
4-    Subsidies for the purchase of electric cars cost the state a fortune and must stop:
After nearly 5 years of granting subsidies of $ 8,000 maximum per electric car, we're at about 10,000 partially or fully electric cars on the roads in Quebec. If we do the following simple OPTIMISTIC math:
10 000 cars X $8000 (max) per car = $ 80 000 000
+
10,000 charging station X $600 (max) = $ 6,000,000
We come to the conclusion that in almost 5 years, subsidies granted for purchases and rentals of electric cars cost a MAXIMUM of $86 million to the state, meaning less than $ 20 million each year.
During the same period, subsidies offered to oil and gas companies by the Canadian government amount to approximately $ 1.8 billion per year in recent years: 
a) Deposits: "Canada annually provides financial assistance of at least $ 930 million directly to the search for new deposits of oil or natural gas1. This includes tax credits for virtually all stages of exploration." 
b) Research: In addition, according to the International Energy Agency "Public investments in research for this industry are in decline, when they should be properly increased to help the industry recover. The bulk of public investment fell from $1.34 billion for fiscal year 2013-2014 to $941.9 million in 2014-2015. Falling investment in research has been compensated, but only partly, by various initiatives such as targeted federal programs and short-term investments for carbon storage, as shown in the report2."
While the Trudeau government had promised to end this during his 2015 campaign, it backed down from its promise during the unveiling of its budget in 20163. These subsidies will thus continue.
Therefore, in summary, the Canadian government provides subsidies, tax credits and other tax benefits for exploration and research amounting to at least $ 1.8 billion per year, year after year.
Since the population of Quebec represents about 23% of Canada's population, we can say that $1.8 billion x 23% = $414 million a year is paid by Quebecers to the oil and gas industry, only federally.
Therefore, Quebecers provide 20 times more subsidies to the gas and oil industry than to the purchase of electric cars.
(Continued next week …)
This article is a translation of «Tant de faussetés sont véhiculées»,
published on our sister blog www.roulezelectrique.com.
Translation by Louise Lévesque
---
References (in French):
1 : http://www.ledevoir.com/environnement/actualites-sur-l-environnement/423595/l-aide-canadienne-aux-petrolieres-frole-le-milliard
2 :  http://ici.radio-canada.ca/regions/alberta/2016/02/25/013-agence-internationale-energie-conseils-canada-recherche-developpement.shtml
3 : http://www.lapresse.ca/environnement/economie/201603/23/01-4963814-combustibles-fossiles-les-liberaux-muets-sur-la-fin-des-subventions.php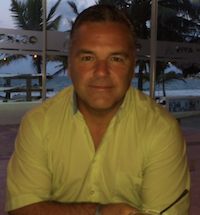 First columnist specializing in green vehicles in Canada, Daniel Breton is now a blogger and a consultant on energy, environment and transportation electrification. His political career as a deputy in National Assembly of Quebec and as Minister of Sustainable Development, Environment, Wildlife and Parks was marked by his dedication to the environment. As parliamentarian assistant to the Premier of Quebec, he was responsible for the Transportation Electrification Strategy. Daniel was a renowned columnist on many platforms (newspapers, television and websites) and has lectured on energy and green transportation. He was also a guest lecturer in Bangladesh for the Copenhagen Summit, the founding president of 'Maîtres chez nous-21e siècle' (MCN21) and the coordinator and spokesperson for the Quebec-Vert-Kyoto Coalition.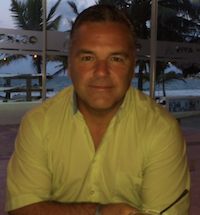 Latest posts by Daniel Breton (see all)