In recent years, car manufacturers have adopted various technologies to comply with ever more stringent government standards in terms of efficiency, GHG and other pollutant emissions.
Among these technologies, some have proven particularly effective, while others were less so.
Here are some examples of manufacturers efforts to make their vehicles more efficient:
Weight reduction: No secret here. The heavier the vehicle, the more it consumes. Thus, automobile manufacturers such as Tesla, Ford, Honda, Audi, etc. have integrated aluminum into the construction of their vehicles in order to reduce weight … not to mention the fact that aluminum oxidizes less quickly than steel. Looking at my over-15-years-old Honda Insight (with its aluminum chassis and bodywork), I can testify to that.
Other manufacturers such as BMW have even turned to carbon fiber for some models such as the i3 and the i8!
It is clear that weight reduction through the use of various light but strong materials will play an important role in the coming years.
Hybridization of the engine:
The idea of combining an electric motor with a gasoline engine is far from new. Indeed, Lohner presented a first hybrid car, whose engine was developed by a certain Ferdinand Porsche, at the Paris Auto Show in 1900.
However, it took over nine decades (!) for this technology to be successfully marketed and credits go to Toyota for that. Had it not been for Toyota's commitment towards hybridization, God only knows where electric cars would be today!
That said, «hybrid» does not automatically equal efficient!
Indeed, some hybrid vehicles were a flop in terms of technology and efficiency. This is why you should beware of the "hybrid" logo adorning the wings of some cars. But I'll get back to that.
Diesel engines: Though this dated technology (19th century) has some advantages, increasingly stringent standards in terms of pollution are booting it out of the picture. I predict the disappearance in the medium-term of diesel engines for cars and light trucks… despite the insistence of European manufacturers.
Biofuels (ethanol and biodiesel)
Ethanol: This fuel, ALSO an old idea (Henry Ford's Model T was made to operate on ethanol), proved less beneficial than anticipated for the environment, especially when it is obtained through agricultural production based on corn, which has increased the price of food IN ADDITION to not being environmentally beneficial.
In addition, a car running on E85 fuel (85% ethanol and 15% gasoline) burns 30 to 40% more fuel because the energy density of ethanol is lower than that of gasoline.
Biodiesel: If some still tout the virtues of biodiesel, this should cool their fervor. In some countries such as Indonesia, this fuel is produced industrially from palm plantations. It will take over 300 years to make up for CO2 emissions caused by this practice! So unless you make your own biodiesel from used French-fry oil from your local snack bar (which requires commitment and time), I see little point in deploying large-scale biodiesel production.
And I still have serious doubts on so-called "second generation" biofuels.
This leaves us, in the face of problems caused by biofuels and petrol, with the following options: building more efficient vehicles (hybrid, electric, lighter) and ESPECIALLY not encouraging the increase of individual transportation.
But let's now get back to the topic of the day: the effectiveness of stop-start systems.
As the owner of a first generation hybrid car, from day 1, I was impressed by the fact that my car's engine would stop running when I would decelerate, stop or gently accelerate. I realized that much unnecessary pollution emitted by vehicles traveling at low speed in heavy traffic or idle could be avoided with stop-start systems. And so, I called for the establishment of such systems.
As hybrid and electric engines do not seem to be popular in the category of light trucks, I tried two of these systems for trucks (Jeep Cherokee and Ford F-150), and I must say I am rather disappointed. They have both proven relatively ineffective.
Indeed, for these systems to work the vehicle has to be COMPLETELY STOPPED and the brake pedal must be stepped on for at least 2 to 3 seconds. So, as soon as I released the brake, the engine started up again.
Now, imagine you're stuck in traffic, moving at a glacial pace. You will soon realize that it is very rare that you hold the brakes for several seconds.
So though I was able to activate the stop-start system in a few (rare) occasions, it only then worked for a few seconds because as soon as I released the brakes, the engine would start up again.
In the end, I would be surprised to have been able to save more than a few drops of gas … not to mention that these systems proved rather annoying as to noise and vibration.
These stop-start systems are far from those found in plug-in hybrids and hybrid vehicles. For stop-start systems to be effective, a specific battery needs to be incorporated… which means making trucks with hybrid technology.
Which brings me to this question: if these systems turn out to be rather ineffective, why do some manufacturers offer them?
Could it be because they work well in lab conditions … during official fuel consumption tests?
This article is a translation of «Les systems d'arrêt-départ (stop & start) : peu efficaces»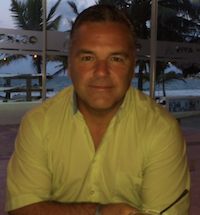 First columnist specializing in green vehicles in Canada, Daniel Breton is now a blogger and a consultant on energy, environment and transportation electrification. His political career as a deputy in National Assembly of Quebec and as Minister of Sustainable Development, Environment, Wildlife and Parks was marked by his dedication to the environment. As parliamentarian assistant to the Premier of Quebec, he was responsible for the Transportation Electrification Strategy. Daniel was a renowned columnist on many platforms (newspapers, television and websites) and has lectured on energy and green transportation. He was also a guest lecturer in Bangladesh for the Copenhagen Summit, the founding president of 'Maîtres chez nous-21e siècle' (MCN21) and the coordinator and spokesperson for the Quebec-Vert-Kyoto Coalition.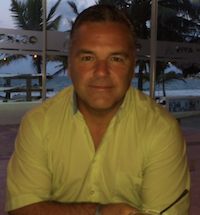 Latest posts by Daniel Breton (see all)