Tesla just released a media alert announcing the grand opening of two Tesla Superchargers in Montreal and Magog. Here's the content of the release and below, a few photos of the Cote Vertu Supercharger in Montreal :
---
Tesla Continues to Expand the Eastern Canada Supercharger Network with opening of Montreal and Magog Superchargers
Tesla the California-based carmaker of the award-winning Model S electric premium sedan and Model X SUV, is heavily investing in the expansion of its Eastern Canada Supercharger network.
Today, we announce the Grand Opening of two Tesla Superchargers in Montreal and Magog, Quebec. With summer travel heating up, the Magog Supercharger enables seamless road trips to summer vacation destinations for Montreal and Quebec based Tesla owners. The station is open 24/7 and free for all Tesla Model S and Model X drivers.
New Supercharger stations open each week and continue to make long distance travel enjoyable and free for Tesla drivers. Magog joins the company's existing nine Supercharger stations in Eastern Canada, continuing enable a convenient and seamless charging experience for Canadian Tesla owners.
The Tesla Supercharger adds up to 200 km of range in as little as 20 minutes of charging. Superchargers are designed for city to city travel, allowing Tesla owners  to travel for about three hours, take a quick break, and get back on the road. Tesla currently has more than 600 Supercharger stations and over 3,000 connectors worldwide. A full map of these stations can be found here.
About Supercharger
Tesla Superchargers allow Model S and Model X owners to travel for free between cities along well-traveled highways. The Tesla Supercharger is substantially more powerful than any charging technology to date, providing up to 120 kilowatts of power and nearly 200 km of range in 20 minutes.
Supercharger stations are strategically placed to allow owners to drive from station to station with minimal stops. Stations are located near amenities like roadside diners, cafes, and shopping centers so roadtrippers can stop for a quick meal and have their Model S and Model X charged by the time they're done.
About Tesla
Tesla Motors' (NASDAQ: TSLA) goal is to accelerate the world's transition to sustainable energy with a full range of increasingly affordable electric cars. California-based Tesla designs and manufactures electric vehicles as well as renewable energy storage. Tesla has delivered more than 140,000 electric vehicles to customers worldwide.
SOURCE : TESLA MOTORS
---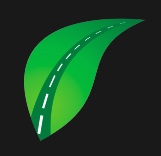 The EVandMore team keeps EV enthousiasts up to date on news in the world of electric vehicles and transportation electrification. We publish exclusivities, in-depth articles and fresh newsfrom many sources.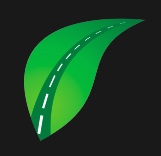 Latest posts by EVandMore (see all)