Tesla released Model S and Model X delivery information for the last quarter of 2015. The numbers are on target (lower end of projections of 17 000 to 19 000 deliveries). Here's what the company published today.
Tesla Delivers 17,400 Vehicles in Q4 2015; Total 2015 Deliveries Were 50,580
PALO ALTO, CA–(Marketwired – Jan 3, 2016) – Tesla (NASDAQ: TSLA) Q4 deliveries consisted of 17,192 Model S vehicles and 208 Model X vehicles. (507 Model X vehicles were produced during Q4 with the remainder to be delivered in early Q1.)
Q4 Model S deliveries were approximately 48% more than our prior quarterly record and approximately 75% more than Q4 last year. Model X deliveries are in line with the very early stages of our Model X production ramp as we prioritize quality above all else. That ramp has been increasing exponentially, with the daily production rate in the last week of the year tracking to production of 238 Model X vehicles per week.
There may be small changes to this delivery count (usually well under 1%), as Tesla only counts a delivery if it is transferred to the end customer and all paperwork is correct.
Our vehicle deliveries represent only one measure of our financial performance and should not be relied on as an indicator of our quarterly financial results, which depend on a variety of factors, including the cost of sales, foreign exchange movements and mix of directly leased vehicles.
SOURCE : http://www.marketwired.com/press-release/tesla-delivers-17400-vehicles-in-q4-2015-total-2015-deliveries-were-50580-nasdaq-tsla-2085132.htm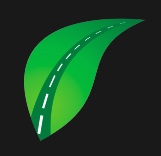 The EVandMore team keeps EV enthousiasts up to date on news in the world of electric vehicles and transportation electrification. We publish exclusivities, in-depth articles and fresh newsfrom many sources.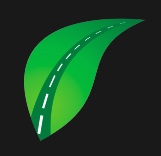 Latest posts by EVandMore (see all)