Posted by EVandMore
On 28/07/2016
0 Comments
Daniel Breton, Globe and Mail, Jacques Duval, The Guide to Electric Hybrid and Fuel-Efficient Cars
Categories: Electric Vehicles
The Globe and Mail published an article about The Guide to Electric, Hybrid & Fuel-Efficient Cars co-authored by Jacques Duval and Daniel Breton. With multiple quotes from Jacques Duval, the article summarizes some of the misconceptions about electric cars that the authors address in the book. If you wish to learn a few things about Duval's career as a journalist and a race car pilot, the article also includes an interesting summary. Here are a few Jacques Duval quotes from the article. (The book is available at EVandMore's online shop).
---
Jacques Duval quotes and excerpts from «New book accelerates the conversation about electric cars», by Deirdre Kelley, Globe and Mail (July 27, 2016).
Those resistant to the new breed of cars say they are too expensive, too slow and too dangerous to drive. Duval personally drives an electric car and counters that such fears are unfounded:
"Electric cars are entirely reliable and require almost no maintenance. They represent the future of the auto industry."

"There is an increased and growing number of electric cars in the marketplace and in people's homes, and there are new networks of charging stations," says Duval, explaining the appeal. "Battery-operated cars are here to stay."

"I wanted to eliminate all misconceptions about electric cars," Duval explains, "and to let people know how it truly is to have an electric car."
He became interested in electric cars about 15 years ago, when they first appeared in the marketplace as a novelty item. Today, electric cars are becoming increasingly central to the automobile industry, Duval says.
But they have been slow to catch on. Canadians are suspicious of electric cars, Duval observes. They believe they are hard to regenerate and costly to run. These are among the themes Duval addresses in his book, challenging them head-on.
"The fear of being stuck in the middle of nowhere with no more juice in the batteries is one of the biggest misconceptions about electric cars out there," he says.

"There is also a concern about prices and the lack of charging stations, this despite Hydro-Québec having recently announced new charging devices all over the province of Quebec, and Ontario recently saying it will build 500 electric car charging stations that will enable drivers to go from Windsor to Ottawa or Toronto to North Bay without a problem.

"So it's a perception issue right now, one which I hope this book can clarify."
SOURCE : Globe and Mail (follow link to read the full article).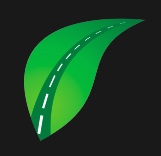 The EVandMore team keeps EV enthousiasts up to date on news in the world of electric vehicles and transportation electrification. We publish exclusivities, in-depth articles and fresh newsfrom many sources.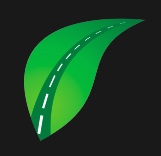 Latest posts by EVandMore (see all)