«This car is so amazing that we want to go everywhere with it!» says Daniel Dalpé, Tesla Model S owner.
«We took possession of our Model S on May the 2nd 2015 and since that moment, driving has a very different meaning for us. This car is so amazing that we want to go everywhere with it. We are from the province of Quebec and since the past few years we spend our winters in South Florida. Before our Model S, we were thinking about putting our car on a trailer and flying to Florida. I was the kind of guy who would drive 5 hours straight, eating while driving and stopping only for gas and restrooms, arriving early but extremely tired.
Now that we own a Model S we have learned to travel in a much more pleasant way. Stopping every 2 hours or so where the scenery is nice, gives us the opportunity to relax and get to our destination way less tired, though a little later. It is in fact so pleasant that we want to travel more than ever. We started with short distances such as Montreal (Qc) to Niagara Falls (On). This was such a beautiful first road trip for us. The evidence was there (long trips are possible) and we were then ready for longer distances. November soon arrived and it was time to go south with our car. It would be our first real big test with the Supercharger network and a full electric road trip. We decided to make a video of this trip like we did for the previous one to Niagara Falls. This way, Model S owners who would like to do the same trip, would see what it's like and know that it is very easy to do. Everything went as planned and we easily completed the 1800 mile trip in two days.
Even before we left for our Montreal-Florida trip, we had already planned a much longer distance : from south Florida to California, including a Tesla factory tour in Fremont. We went to Las Vegas, Palm Springs, and Los Angeles. We also did Highway 1 along the beautiful California coast, Fremont, San Francisco and came back via wonderful Colorado. Of course, we got most of it on video. We stopped at 66 Superchargers, drove 7500 miles in 18 days and 75% of this mileage done on full Autopilot «relax» mode. It was a wonderful experience with not a single problem. We are definitively in love with our Model S and the whole Tesla concept.»
Videos below : #1 Tesla road trip Miami to California, #2 Tesla road trip Montreal to Fort Lauderdale
VIDEO Miami to California and back : Come on board for a «coast-to-coast-to-coast» road trip in a Tesla! Over 7450 miles in about 40 minutes… impressive!
VIDEO Montreal to Fort Lauderdale with English subtitles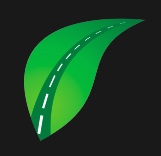 The EVandMore team keeps EV enthousiasts up to date on news in the world of electric vehicles and transportation electrification. We publish exclusivities, in-depth articles and fresh newsfrom many sources.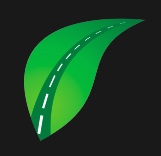 Latest posts by EVandMore (see all)