Since the Volkswagen scandal erupted a year ago almost to the day, many followed the case closely.
I was one of them.
However, one thing that particularly struck me was the silence from Canadian officials in relation to what we saw in the United States.
US agreement
On October 25th 2016, San Francisco District Judge Charles Breyer approved the settlement between Volkswagen/Audi, the EPA and the CARB (see HERE).
This agreement will ensure that diesel vehicle owners receive a buyback offer for their vehicle or, for those who want to keep their vehicle, they can wait until VW proposes a new emissions control system approved by the EPA and the CARB which could be installed on their car.
Diesel VW sales in the US vs Canada
Question: How many diesel vehicles fitted with this device that allowed cheating on emissions tests were sold in the US between 2009 and 2015?
Answer: about 482,000, according to Thomas Tetzlaff, spokesperson for Volkswagen Canada.
Question: How many diesel vehicles fitted with this device that allowed cheating on emissions tests were sold in Canada between 2009 and 2015?
Answer: about 107,000, according to the same spokesperson.
In last April, an article by the Canadian Press revealed that, "according to Volkswagen Canada spokesperson Thomas Tetzlaff, resolutions signed with the Environmental Protection Agency in the US (EPA) also applied in Canada "because Canadian vehicles are certified" by the agency. […] The manufacturer had already indicated that some 500 000 cars sold with rigged engines and that about 100 000 of them were sold in Canada. " (translated from French article HERE)
The proportion of sales … and money?
Since 107,000 equates to 22% of 482,000, one should expect that Canadians receive a settlement amount equivalent to 22% of the amount Americans have received, right?
If we start from this logic, 22% of 14.7 billion USD = $ 3.234 billion, which would convert to 4.32 billion CAD (as of October 28th according to the Bank of Canada converter at a rate of 1,3386).
Will this amount be paid to domestic buyers and to Environment Canada, the EPA's Canadian counterpart? We are talking about more than 4 billion CAD here!
Money for charging infrastructure?
In addition, this agreement includes an initiative in connection with zero emission vehicles which requires that manufacturer Volkswagen inject 2 billion USD over 10 years from the total of 14.7 billion USD to plan, install and maintain charging infrastructure for zero emission vehicles (ZEV). To give an idea of what that represents, know that the entire Tesla Supercharger network installed since 2013 cost less than 500 million USD to build.
If the German manufacturer plans to build infrastructure for electric vehicles, it appears that some hydrogen refueling installations could be included. In the case of charging infrastructure, it will be possible for VW to choose a mix of level 2 and level 3 charging stations which would be installed in workplaces, in residential complexes or in public locations such as along highways.
Importantly, this equipment would not be installed at or close to VW dealerships.
Two billion USD of a total of 14.7 billion USD represents 14% of that total. Thus, 14% of this money will be invested in ZEV charging infrastructure in the United States. Of note, 40% of that $ 2 billion will go to the CARB for infrastructure in California, given the importance of that State in regards to ZEV.
If we continue with the same logic, 14% of 4.32 billion CAD = 605 million CAD for charging infrastructure in Canada.
If we compare this figure with the $ 62.5 million (see French article HERE) over 2 years that the government has budgeted for the installation of charging stations for electric vehicles + filling stations for hydrogen vehicles + filling stations for natural gas vehicles, we can say that it would be about 10 times the amount provided for in the budget, which would make a huge difference!
And Quebec?
Of the 107 000 Volks/Audi diesel vehicles sold in Canada affected by this scandal, about 26,000 were sold in Quebec, still according to Mr. Tetzlaff from Volkswagen Canada.
Thus, approximately 24.5% of these vehicles sold in Canada were sold in Quebec.
24.5% of 4.32 billion CAD in proportion amounts to $ 1,058,400,000 for Quebec consumers, which is far from insignificant!
As for the amount that could normally be allocated for ZEV infrastructure in Quebec, we reach a total of:
1,058,400,000 CAD X 14% (percentage allocated to the United States) = 148 million CAD.
And what could we do with $ 148 million to plan, install and maintain ZEV charging stations in Quebec?
We would forever change the future of ZEV infrastructure in Quebec and no one would ever have to worry about running out of energy on the roads in virtually ALL the inhabited regions of Quebec.
Now that we know this, what will happen between Volkswagen and the Canadian government in the wake of the agreement between Volkswagen and the US government?
Mystery. We are still awaiting news.
PS: This message is addressed to the federal and Quebec elected officials and citizens/consumers/voters who must ensure that Canada AND Quebec do not end up with a less attractive deal than the one concluded with the United-States.
Details for diesel car owners of Volkswagen brand in the US: https://www.vwcourtsettlement.com/en/
Vehicles affected by the scandal:
2009-2015 Volkswagen Jetta 2.0L TDI
2009-2015 Audi Q7 3.0L V-6 TDI
2009-2016 Volkswagen Touareg 3.0L V-6 TDI
2010-2015 Volkswagen Golf 2.0L TDI
2010-2015 Audi A3 2.0L TDI
2012-2015 Volkswagen Beetle 2.0L TDI
2012-2015 Volkswagen Passat 2.0L TDI
2013-2016 Porsche Cayenne Diesel 3.0L V-6
2014-2016 Audi A6 3.0L V-6 TDI
2014-2016 Audi A7 3.0L V-6 TDI
2014-2016 Audi A8 / A8L 3.0L V-6 TDI
2014-2016 Audi Q5 3.0L V-6 TDI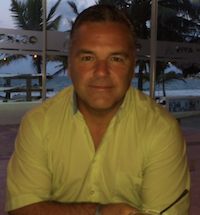 First columnist specializing in green vehicles in Canada, Daniel Breton is now a blogger and a consultant on energy, environment and transportation electrification. His political career as a deputy in National Assembly of Quebec and as Minister of Sustainable Development, Environment, Wildlife and Parks was marked by his dedication to the environment. As parliamentarian assistant to the Premier of Quebec, he was responsible for the Transportation Electrification Strategy. Daniel was a renowned columnist on many platforms (newspapers, television and websites) and has lectured on energy and green transportation. He was also a guest lecturer in Bangladesh for the Copenhagen Summit, the founding president of 'Maîtres chez nous-21e siècle' (MCN21) and the coordinator and spokesperson for the Quebec-Vert-Kyoto Coalition.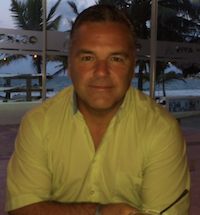 Latest posts by Daniel Breton (see all)